Radio Сommunication


To provide communication services in remote and inaccessible regions, RCNTEC widely uses modern and effective technology of satellite communications in Key, C-and Ka-bands. At the present time, in order to provide the services, we deployed more than 200 earth stations of satellite communication technology which provide bandwidth on demand of LinkStar, LinkWay, iDirect, VSAT Plus 3, SkyWire. Read more...
Radio relay communication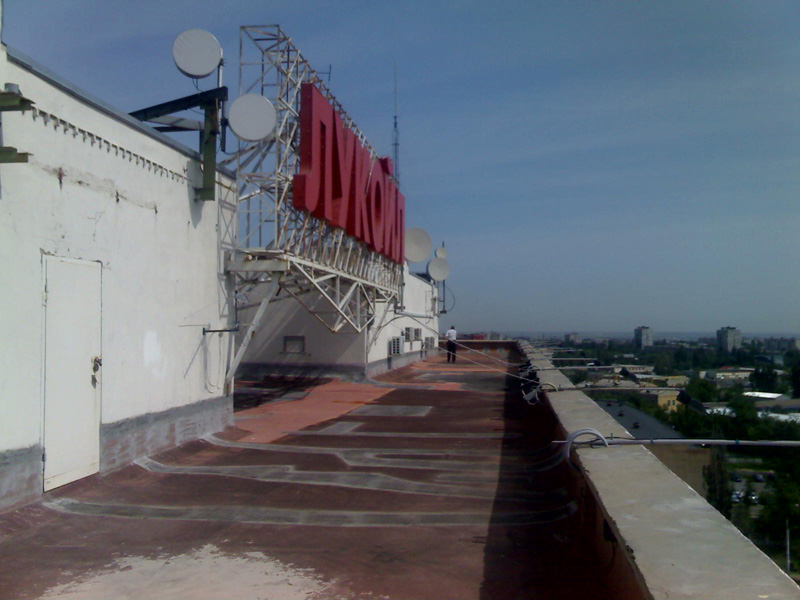 One of the most important activities of RCNTEC is the design, construction and maintenance of modern digital electronic systems based on radio relay communication equipment (RRL) and equipment of broadband access (BBA).
The basic RRL communication systems, supported by the company in the provision of services to customers:
digital RRL (Ericsson, SR-500, Natex Microlink, etc.) capable of transmitting traffic at speeds up to 150 Mbps at a distance of 30 km

BBA systems (Alvarion Wi-Max, SkyMAN, etc.)
Mini-LinkTM E is a production of Ericsson company, radio relay system, intended for communication between separate objects and is suitable for networks of any type. Compact microwave facilities are made with advanced technology and offer maximum reliability. High performance is ensured in particular by the fact that the facilities have the average time between failures of 30 years. Standardized interfaces guarantee the integration into all types of communication networks. Mini-LinkTM E may have a configuration that satisfies the requirements of any networks in range and data transfer rate. This instrument operates in the frequency range 7-37 GHz and has a data transfer rate from 2 till 2x17 Mbit/s Mini-LinkTM E terminals can be used in networks of any configuration – in the form of a star, tree or ring. Read more...
MINI-LINK TN is a unique radio relay platform (RRL), which can be used for building both separate spans of radio relay and terminal nodes, and Central nodes for complex network topologies, optimized for traffic aggregation and resource saving bandwidth. MINI-LINK TN is a high capacity microwave relay system with a broad bandwidth and high availability of the channel. Best in class performance of output power allows to implement longer spans using smaller diameter antennas. Node MINI-LINK TN is able, with the help of technology XPIC to double the bandwidth in the same frequency channel. If you use Gigabit Ethernet ports, the system MINI-LINK TN becomes All-IP. Read more...
Trunking communication
RCNTEC is actively engaged in the implementation of modern digital trunking communication systems. The company policy aims at continuous improvement of quality of services for the implementation, support and maintenance of modern digital electronic communication systems.
Digital trunking communication system (Tetra Nokia, Motorola, Mototrbo, etc.) with the provision of services of mobile radio of 10000 subscribers with support for 2000 simultaneous calls, depending on system configuration.
Claricor is a mobile radio TETRA system, which is based on integration with the IP Protocol.
based on IP architecture

each base station is identified by its IP address

voice traffic and data packets within the system have the transit from one base station to another through IP networks
Claricor is a registered trademark by EADS Secure Networks.
Main features of the ТETRA system
maximum number of subscribers is 5000

maximum number of carrier frequencies - 250

maximum number of user clusters - 10 000

maximum number of base stations - 30

maximum number of supported workstations (including providers of services) - 20

maximum number of gateways - 20
EADS offers a range of transit terminal switches DXTip (Digital Exchange for TETRA) and transit switches DXTTip (Digital Exchange for TETRA Transit type) to deploy TETRA systems of different scales. Transit terminal DXTip switch performs a switching function, manage the voice network calls and data transfer. This type of switches are connected to base stations, control stations, external telephone lines, communication lines with local and global data networks. Also DXTip can be connected to EADS CDD server (configuration and database server) and EADS TCS servers (TETRA interfaces server). Read more...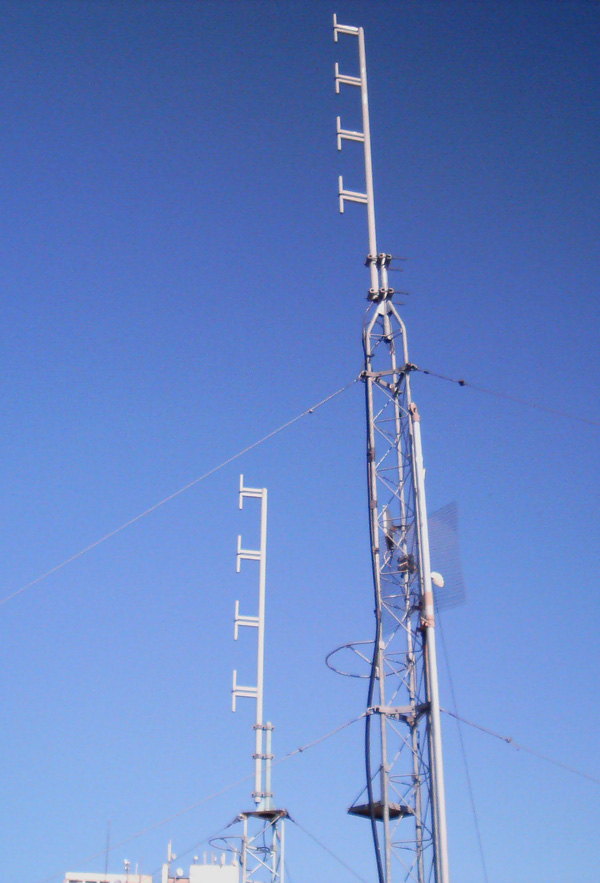 MRT-1327 ACTIONET trunking system by NOKIA is one of the most popular ones in the world of trunked radio communication systems, is popular among wide range of users operating in various industries.
The range of use of the system is constantly expanding and in addition to commercial systems subscribers, users of gas, water and power services, oil and gas and timber industries, all the benefits of a professional mobile communication Protocol MPT-1327 can evaluate transport companies, railways and subways, ground services of airports.
ACTIONET was first among the systems of MPT 1327 protocol which received a certificate of the Ministry of communications of Russia. The requirements for trunking systems with the telephone network of general use were the presence of the direct city phone number and a duplex communication mode. It supports the new protocols of digital telephony and allows you to perform all kinds of connections in automatic mode. Read more...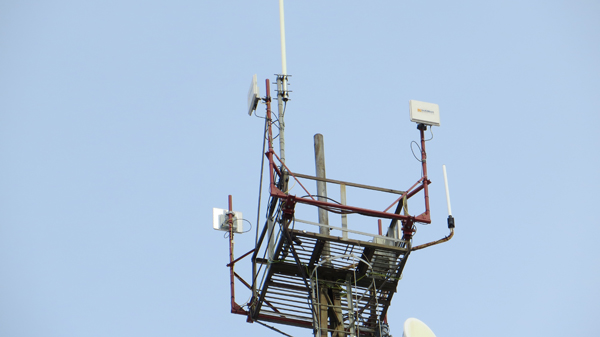 Wireless broadband access is today the most profitable means of delivery of data services to subscribers, who are remote from network backbone access to the information infrastructure of the enterprise. The term "broadband" means the provision of various types of data services with guaranteed quality in the same bandwidth of the system.
Currently the broadband wireless access systems based on equipment from major international manufacturers, such as InfiNet, Motorola, Proxim, WiLAN, Alvarion, have became widespread in the construction of multiservice corporate networks. Corporate wireless broadband access systems provide basic data services such as Internet, VPN, VoIP, video surveillance, video conferencing, television, the transmission of TDM traffic, telemetry data, etc.
In the process of design, implementation and exploitation at various sites of the customers of our company, we have tested various equipment of such world leaders in the field of telecommunications systems, as Motorola (Canopy), Proxim (Tsunami), WiLAN (Ultima3), SkyMAN InfiNet, Alvarion Wi-Max, etc., which are designed for different operating conditions. The use of a fairly wide range of equipment in the field of wireless broadband access, allows our specialists to implement complex and large-scale projects. Our company works hard to maximize and to fully meet the needs in the provision of broadband data for all customers, from the design stage of systems, ending the 24/7 customer support. Read more...

Our projects:
construction of communication infrastructure based on wireless InfiNet broadband access on the objects of the CCI of Yamalneftegaz (Nakhodkinskoye, Pyakyakhinskoye and Khalmerpayutinskoye fields)
construction of communication infrastructure based on wireless InfiNet broadband access at the facilities of OOO LUKOIL-West Siberia, gas stations of OOO LUKOIL-Uralnefteproduct
construction of communication infrastructure based on broadband wireless access equipment Alvarion Wi-Max at the facility of OOO LUKOIL-Volgogradneftepererabotka in Volgograd
construction of communication infrastructure based on broadband wireless access equipment InfiNet, Radwin at the facilities of OOO LUKOIL-Perm
Our specialists are ready to assist in the design, construction, operation, maintenance and post-warranty service of telecommunication systems.