Data processing centers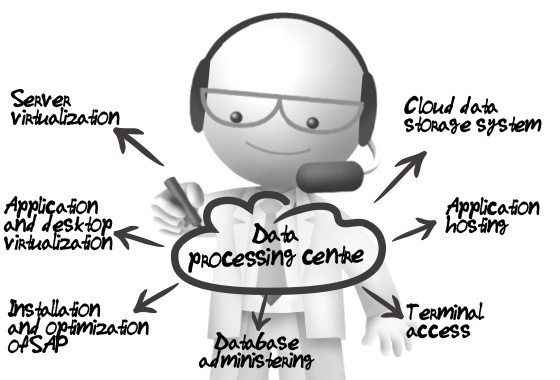 Modern Data Processing Centers (DPC), in addition to complex engineering systems that provide power, air conditioning and security, include the set of server and network equipment elements for processing and storage of information and its circulation via the Internet.
The computing power of data centers are usually located within a specialized building.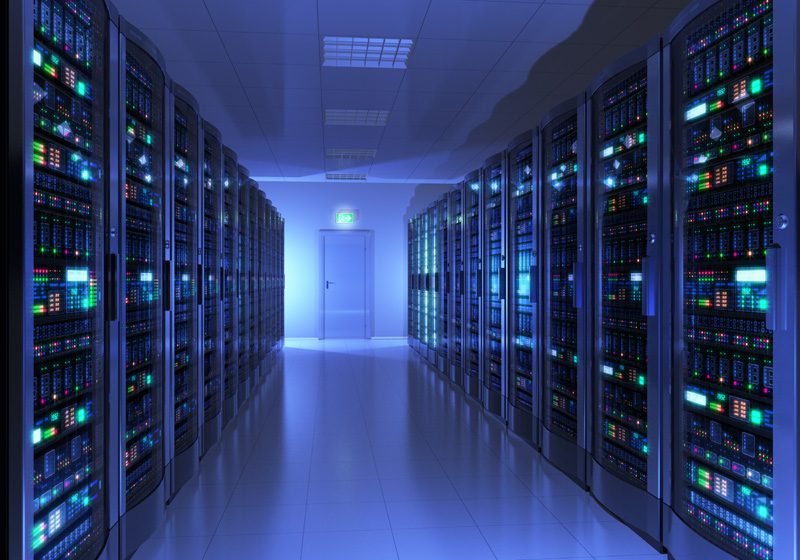 The Data Storage Systems (DSS) are installed here, and also powerful computing resources, and network equipment responsible for communication within the data center, and communication with consumers (bandwidth of communication channels directly affect the quality of customer services), and systems that perform monitoring functions that improve the efficiency of the data Center.
We have an extensive experience and will gladly help you to solve your problems in the most efficient way in following professional areas:
Resilient Cloud Storage (RCS) is a flexible and distributed Data Storage System (DSS). Thanks to its scale-out architecture system with multiple storage modules, it can effortlessly be transformed into an environment with several thousand units of storage and the amount of several hundred Petabytes. Read more...
Modern trends of development of information technologies and the Internet allow us to organize the work of the employee anywhere in the world with access to shared resources from any device - computer, laptop, tablet, smartphone.
The technology of terminal access and desktop virtualization (VDI - Virtual Desktop Infrastructure) meet all these requirements. Read more...
One of the most popular information technology today is virtualization. It allows you to combine the resources of multiple physical servers into a powerful computational virtual resource (virtual machine).
Virtualization allows you to abstract away from the hardware implementation at a new logical level and quickly provide users with the desired power with the possibility of permanent increase of it. Read more...
We offer to host your business applications in our data centers in Russia and Europe.
The offer includes rental of computing and data storage, backup, archiving and recovery. Read more...
SAP developments cover almost all of the major modern activities and business: accounting, bank systems and technology, financial operations, financial management, warehouse activities, logistics, trucking, manufacturing accounting, analysis, reporting of different kinds, better use of material resources, planning; sales, marketing, human resource management, travel expenses, managing of software use in business, utilities, waste disposal, provision of material and spare parts production, market analytics, automation of billing, accounting transactions, managing of databases, operational risks, opinion polls, social statistics. Read more...
We offer you our help in database administration. The database management systems are the basis of many applications of telecommunication and manufacturing companies. We work with many well-known and specialized databases: Oracle, MS SQL, MySQL, SAPDB, PostgreSQL, PostgresqlXL, MariaDB, OrientDB, SQLite и многими другими. Read more...
No information system can do without system software. Our administrators worked with all Windows family of operating systems and many Linux and Unix systems. Configuring the disk subsystem, security settings, built-in FireWall. All servers should be updated from time to time. Read more...