IT infrastructure and communication network outsourcing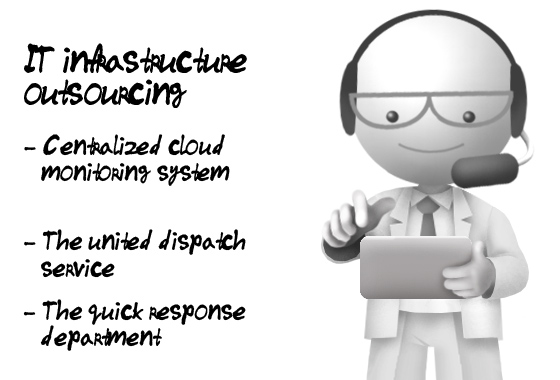 Outsourcing nowadays is a very widespread form of business organization that allows any company to focus on their critical areas, and give all non-core processes to outside professional companies.
IT outsourcing is not an exception, but rather the order of the day. For any company management, where IT is non-core, it is a big headache to keep and manage a unit responsible for information technology. On one hand you need a very professional people, on the other hand, they cost a lot, and are not needed constantly, but periodically. In addition, there is a turnover of these personnel, and money spent on their training in this case will be lost in vain. Do not forget about the evaluation of their activities - it is also a problem. Also holidays, sickness — and then constant threat to the smooth work of key business applications becomes quite obvious.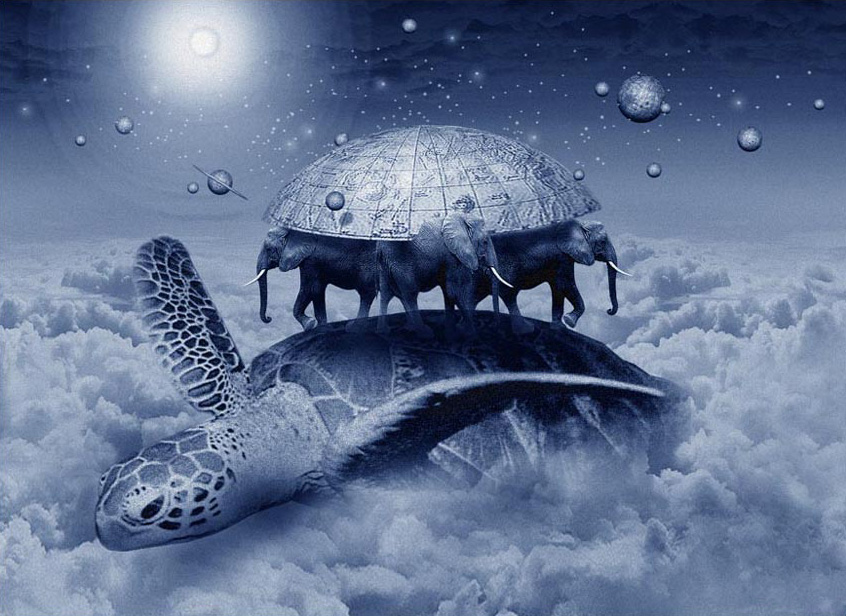 IT outsourcing allows you to solve all these problems and to concentrate on your core business.
The ancients used to believe that the Earth rests on a tortoise and elephants. If you use this allegory to represent the model to ensure stable work of the IT infrastructure of any company - RCNTEC offers you the following "elephants".
Every engineer knows how to work with a certain device class, knows how to configure, run diagnostics. But this is not enough: we need automation of the process, especially if there are hundreds and thousands of such devices. And vendors develop monitoring programs and management for these purposes. However - a separate one for each device, but in real IT infrastructure of the company devices from different manufacturers operate. In addition, you can either passively expect the problem to happen and then try to fix it in an emergency mode, or you can try to anticipate incoming problems.
All of these issues in RCNTEC are solved by complex Centralized Monitoring System (CMS) of our own design - Resilient Cloud Monitoring (RCM). RCM uses in his architecture the solution components by such recognized players in the market of monitoring and ITSM, as IBM and HP, for example, IBM Tivoli Netcool/OMNIbus. Its description You can see here. The system is constantly being improved. And most importantly, it really provides the information systems of one of our key customers - the LUKOIL Group. RCM monitors thousands of telecommunications devices, the condition of servers and their resources, the state of the data transmission channels and Internet access. The monitoring system automatically identifies the problem and sends a request to Service Desk for taking measures on the incidents. And in addition - it allows you to visually control problems and their solutions using special consoles. Read more...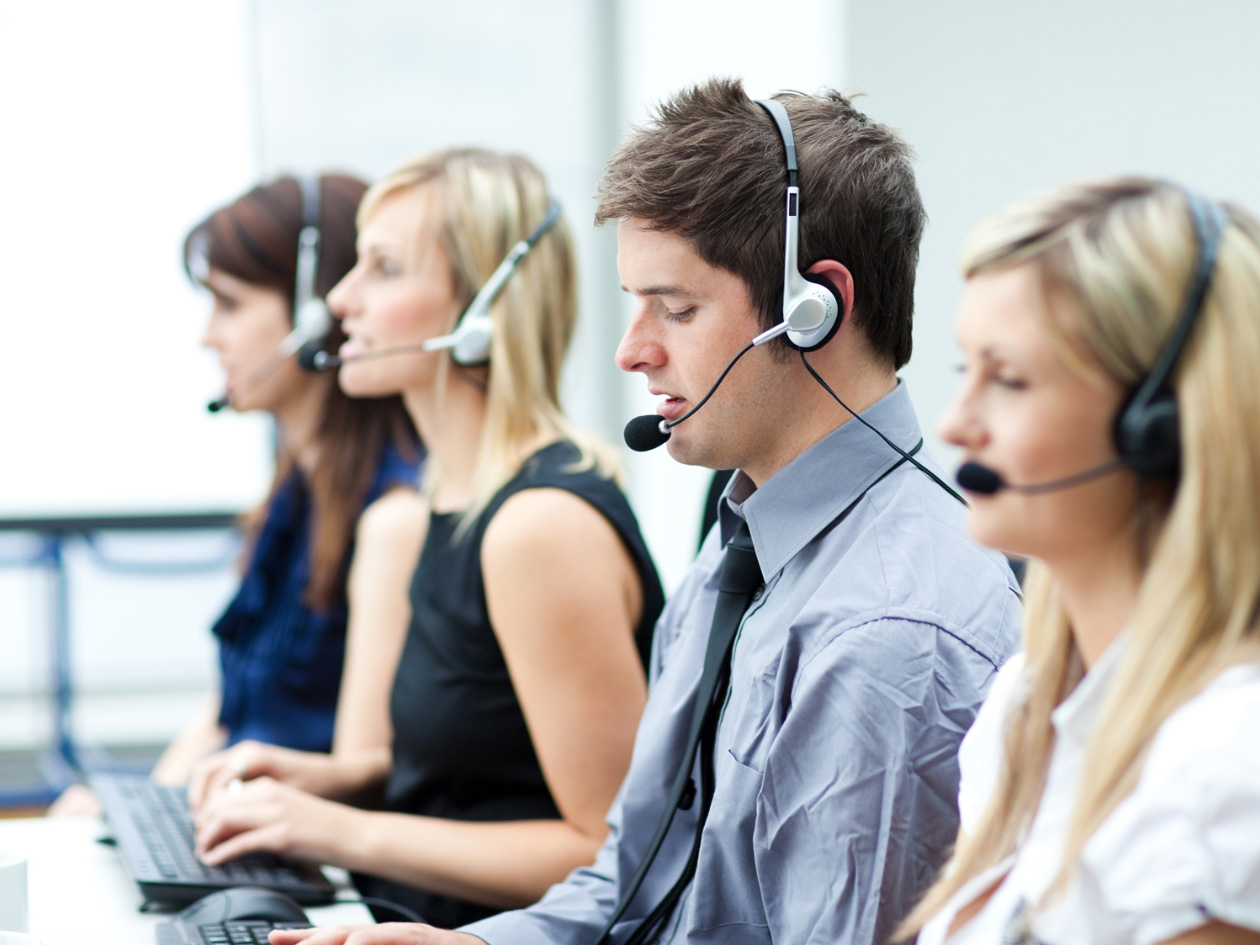 In our organization we have two specialized operational services: the United Dispatch Service (UDS) and the Quick Response Department of (SRD) which work on providing non-stop IT outsourcing. Both services operate 24 hours a day in a duty mode, it is very important for the customers in our country (with a large number of time zones) and overseas.
The United Dispatch Service takes calls using all the modern communication channels — multi-channel telephone, e-mail, SOCOCO. Applications are worked upon by qualified experts who quickly submit the incident calls to the engineers of the Quick Response Department, and not just in the queue, but to the dedicated expert. And not just direct them, but actively participate in solving your problem and lead to its complete fixing.
The main service team directly involved in the detection, localization and elimination of all technical incidents is the Quick Response Department.
The engineers of the Department provide support for network, server infrastructure, and IP telephony infrastructure 24/7/365.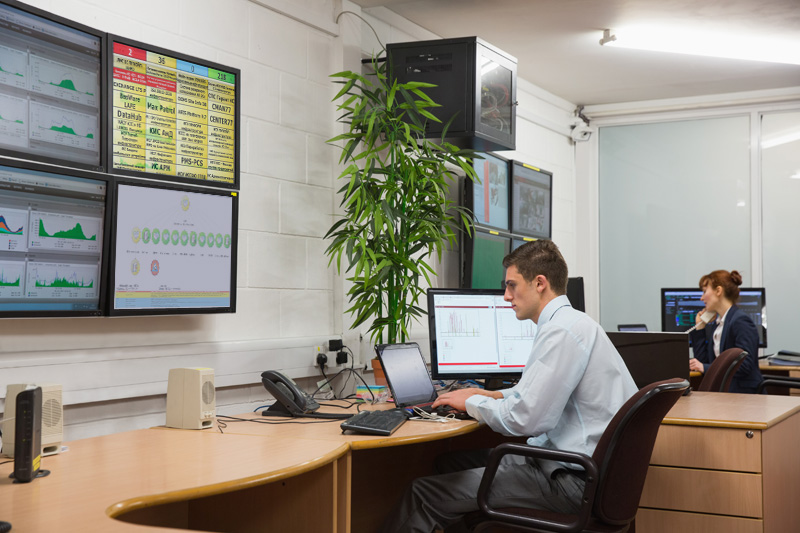 Benefits:
Having transferred to outsourcing the maintenance of your IT infrastructure in the experienced hands of a company with more than 10 years of experience in the support of the IT infrastructure of one of the world's largest international energy holding company, you can be sure that the IT infrastructure will stop being your headache and won't hold back the development of your core business.
We are ready not only to support your IT infrastructure, but also to make recommendations for its development and improvement.
We would also add that the modern trend in the migration of key services in data centers and outsourcing the support of their work — is also the key to our success. See the corresponding section.
Usage of a centralized system of monitoring networks and an efficient 24/7 working process of experienced network engineers ensure smooth operation of your distributed business. Read more...
We invite you to cooperate on an ongoing and long term basis!