The United Dispatch Service
RCNTEC provides the outsourcing of IT infrastructure of the LUKOIL Group. This is a very big and complex structure, which includes hundreds of businesses in the vast territory. As for the number of technical devices, there are tens of thousands of them. Every company has its own technological and organizational features. And all this should be taken into account for the organization of a really high quality service.
The current requirements for good service suggest that there is an individual approach to each customer and that his requests are served by "personal Manager", who personally accompanies a client.
The idea is that this style means that the particular service company representative is personally responsible for the full cycle of treatment. From customer complaint to its complete solution.
The technical service Department and its staff are not always fully attentive to their customer. Specific specialist usually fulfills his area of responsibility, and then says: "This part is not my problem ..." and leaves. As a result, the problem may stay unsolved. So that's the work of dispatcher to send a request about the problem to the technical Department and oversee all the work until the complete problem solution, preventing "hangs" and bringing work to successful ending.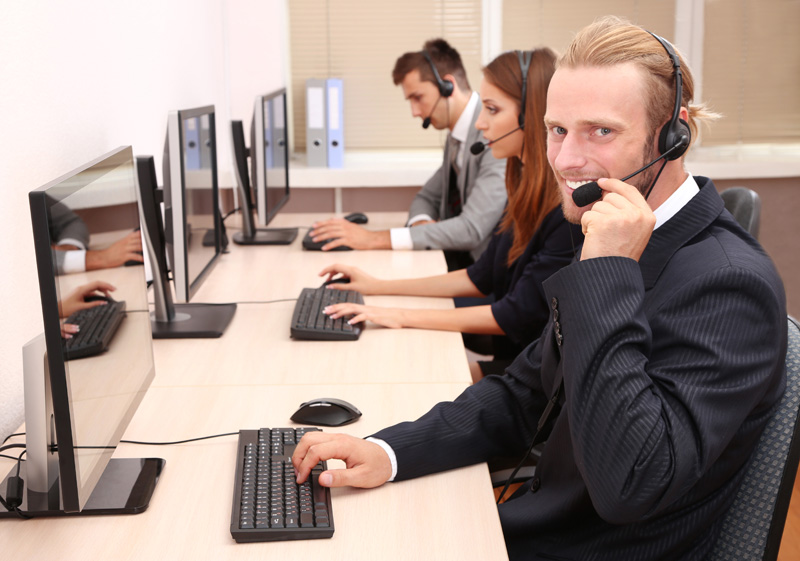 Each request for any connection channel is made in the form of a separate service call and is put under constant surveillance. And if the call is not closed during the operation of the duty shift, then it will be transferred again to the following duty operator.
Functions and structure of the UDS are listed on a separate page.
Now you know in detail about the important role of UDS in troubleshooting. But actually this is not all of its work. It handles any requests which RCNTEC gets. Including calls on our multi-channel phones, handling corporate e-mail info@rcntec.com. Dispatchers analyze the character of the request and transferd it to the appropriate department. For example, to the departments of marketing and sales, human resources department or the accounting department.
Our operators have lots of experience, constantly improve their level and learn new tasks.
The technical basis for the UDS work is powerful modern Contact Center, which allows you to implement any complex algorithm of interaction with customers.
We are always ready to cooperate.
Please contact us, and we will help you to solve similar problems!