RCNTEC Introduces Innovative Solution for Power Management at Data Centers
RCNTEC, creator of the first Russian horizontally-scalable Resilient Cloud Storage data storage system and developer of business IT solutions has announced the release of the Resilient Power Control Module (RPCM), an innovative device to remotely control power for Data Сenters.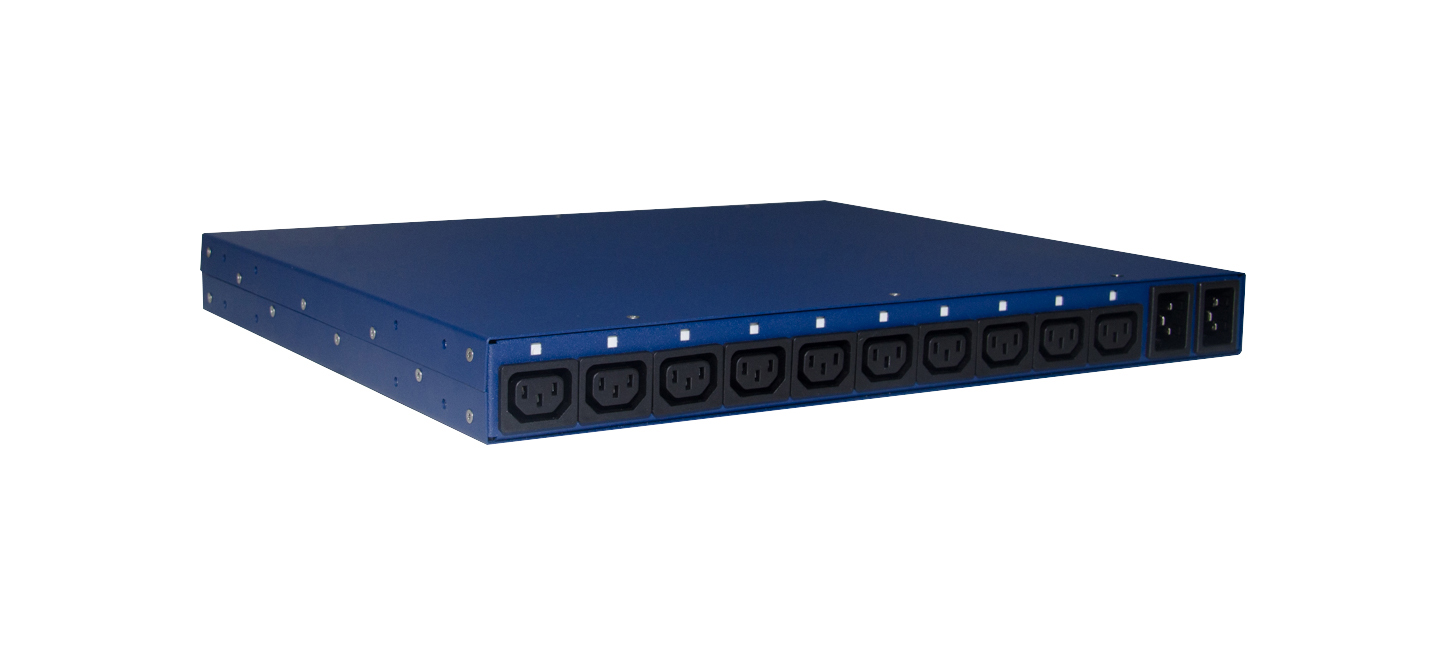 Designed for the corporate sector, the RPCM will enhance and simplify Dada Сenters infrastructure, improve system reliability and fault-tolerance, and reduce the total cost of ownership (ТСО). It can also be used by the individual consumer; for example, to protect against a fire or short-circuit in a household.
In terms of its functionality, the RPCM is unmatched on the market and is the only device today that combines remote power control and Automatic Transfer Swtiching (ATS) capabilities without interrupting the hardware plugged into it. Each port has short circuit protection and electrical power metering.
HOSTKEY, a major provider of colocation, hosting, and HPC services has confirmed that RCNTEC's new development comes just in time. "We are extremely interested in a solution that combines ATS capability, remote power control, short circuit protection and electrical power metering separately at each port. This solution will make our colocation service much more attractive and convenient for clients, without bumping the price up too high," noted HOSTKEY General Director Pyotr Chayanov.
Tempesto, distributor of solutions to create uninterruptable, guaranteed electrical power has already expressed interest in a smart PDU RPCM. "For over ten years, we have been supplying hardware for Data Сenters and are always looking for the best solutions. RCNTEC's Resilient Power Control Module (RPCM) will be very attractive to our customers," said Tempesto Development Director Anton Saraev.
RCNTEC's new development will be of interest to the partner channel of OCS Distribution, which is the leading federal distributer of IT solutions. "Power control modules manufactured in other countries, including smart modules, sometimes have less functionality. The specialists and developers at the Russian company RCNTEC are telling us to rethink how we power hardware by expanding the PDU capabilities. The functionality implemented in the Resilient Power Control Module (RPCM) offers unique opportunities to monitor and control the power for hardware, which could easily set a new bar for quality for the modules that distribute power in server rooms. We are really excited to see this unique PDU model start selling and to see other new RCNTEC products in our showroom," said Alexander Osipenko, product manager at OCS Distribution.
"Today everyone expects information systems to work uninterrupted, 24/7. Our development is a direct response to the market demand that we keep hearing about from customers. The RPCM will help Data Сenters upgrade their IT infrastructure, boost the level of services rendered, cut costs on hardware and cut costs for clients, while also improving failure tolerance," says RCNTEC General Director Dennis Neshtoon.
Starting tomorrow, you can request a test and pre-order on the RCNTEC website.
Mid-summer 2017, testing can begin and you can acquire a RPCM.
Specifications
The device has 2 power inlet ports and 10 outgoing ports, each of which administrators can turn on, turn off, or reset without physically visiting the facility. It has the highest in the industry density of controllable electrical power ports per unit for systems with ATS.
ATS and failover functions built into the RPCM and controllable PDU mean cost savings on hardware and being able to remotely reset consumers. If the electrical power specifications become degraded at one of the entry ports, the device automatically switches to another entry port without interrupting the power supply.
RCNTEC's smart development involves protection from a short circuit. In the event of a short circuit in one of the connected devices, the RPCM automatically cuts power to just the device that had the short, preventing both the powering off of other hardware connected to the RPCM, as well as everything else connected to that electric bus.
Because there are electrical power meters at each individual port, the RPCM makes it possible to effectively measure electrical power and for commercial Data Сenters to offer customers lower prices on colocation as soon as the customer buys the first unit.
More about OCS:
OCS has been on the Russian IT market for over 20 years. That entire time, the OCS team has been developing in a balanced way both volume- and project-based distribution, expanding its technological base, developing programs for partner support and adapting them to changing times and market demands. Year after year, the company occupies leading positions on the market (CRN, @Astera, iXBT, and EMEA Channel Academy ratings). OCS works in all product categories of the IT market and the household appliance market, including computer hardware, telecommunication, peripheral and network hardware, components, data storage systems, infrastructure software, consumable parts, household appliances, accessories and interactive entertainment devices. There are 250 lines from leading vendors worldwide. OCS has a network of regional offices that is unmatched in terms of its breadth. It includes 27 cities in Russia. The partner channel has approximately 8,500 companies: retail and corporate resellers, as well as large companies and small local sellers. Read more at: http://www.ocs.ru.
More about Tempesto:
Tempesto is a distributor of solutions to create a system of uninterruptible and guaranteed electrical power. We have been working since 2006 and offer a full range of hardware: batteries and diesel generators, uninterruptible power sources and switchboard equipment. The Tempesto group includes Engineering Centers in Moscow and St. Petersburg that offer servicing support for hardware in the warranty and post-warranty periods, as well as design services and installation/set-up assistance. Read more at: http://www.tempesto.ru
More about HOSTKEY:
The telecommunications company Server for Rent, trademark HOSTKEY, is a joint enterprise with foreign participation. Since 2007, HOSTKEY has been offering corporate and individual customers the ability to rent dedicated and virtual servers, as well as auxiliary services using cutting-edge DATA Сenters in Moscow and the Netherlands, while providing high quality services at an affordable price. Read more at: https://www.hostkey.ru/about/
More about RCNTEC:
RCNTEC specializes in creating scalable and fault-tolerant products and solutions. Primarily we focus on building and supporting IT infrastructure for companies of any size or profile, developing and selling unique IT solutions to boost business efficiency, and providing operator services. RCNTEC serves large Data Сenters with thousands of servers, radio stations, satellite communication centers and telecom hubs. There are over 40,000 corporate telephony subscribers. Among RCNTEC's clients and partners are the LUKOIL group, the major express delivery companies DHL and Pony Express, the Sheremetyevo airport, the representative office of the Republic of Bashkortostan to the RF president, Otkrytie Bank, MTS and Beeline communications operators, Utkonos online hypermarket and other large companies. The company's top ten solutions include the Resilient Cloud Storage scalable, failure-tolerant data storage system, the Resilient Contact Center, the RESILIENT SIP BOX gateway, high performance horizontally scalable services with two-factor authentication AUTH.AS, and the Security information monitoring system COMPLAUD.
Press Center, RCNTEC
Marina Krylova,
Lead PR Manager,
8 (495) 620-87- 87,
8 (915) 410 60 49