The biggest hosting providers have evaluated the Russian data storage system Resilient Cloud Storage
On November 30 at the international conference WHD.moscow RCNTEC, Russian developer of IT-solutions for business, told the biggest hosting providers about the ability to create our own S3 cloud with the help of a modern fully domestic development – Resilient Cloud Storage.
The leading experts of hosting industry took part in one of the stages of WorldHostingDays world tour – WHD.moscow.
Specialists of this industry sector made their reports, where they touched on the key trends of the market, as well as modern technologies and solutions in the hosting field.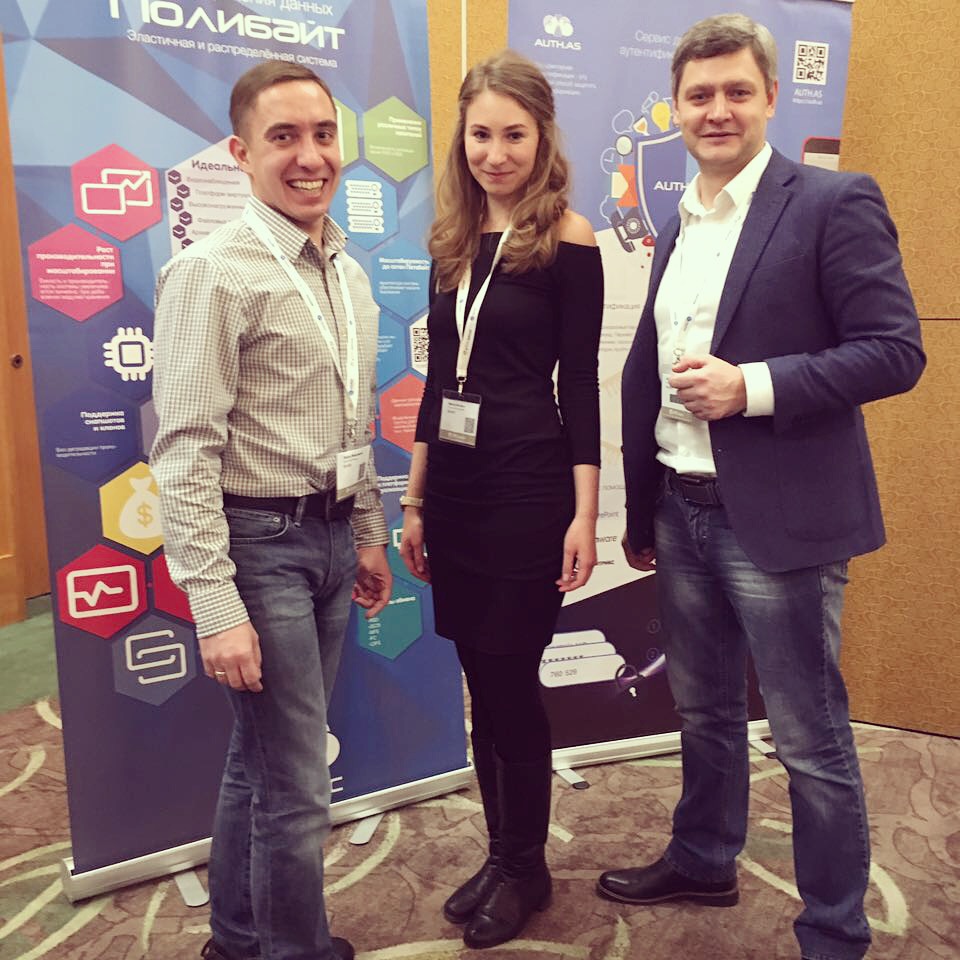 The representative of RCNTEC, Dmitriy Makushenko, told the participants of the forum about the possibilities, which modern data storage systems open for hosting providers, both domestic and foreign.
The providers showed great interest in the ability to create their own S3 cloud in Russia: not all of them can store their data abroad. Resilient Cloud Storage, installed locally in the data processing centers of the provider, gives an opportunity to store data in our country, safely and conveniently.
The interest was also shown to the protection of remote access to user resources with the help of two factor authentication service AUTH.AS.
We also remind you that president of the Russian Federation Vladimir Putin, speaking to the Federal Assembly, declared that IT should become one of the leading export economic branches of Russia.
"In the first place, for successful export we need to have high quality products, meeting all the modern requirements of the market. Our Resilient Cloud Storage system even now shows equal to the world manufacturers. It allows creating a cloud storage with capacity up to hundreds of petabytes, available for storing any kind of traffic and meta-data, and supports all the modern protocols, including S3. Such a solution is capable of improving the data processing centers infrastructure both in Russia and abroad and thus attract new customers for hosting providers. As president of the Russian Federation Vladimir Putin said, the export of Russian IT-production has doubled during the last five years. We are moving in the right direction and are determined to continue active work on development of export of IT-technologies" – summarized CEO of RCNTEC Dennis Neshtoon.
Press service of LLC RCNTEC
Marina Kriulina,
RCNTEC PR Specialist,
8 (495) 620-87- 87
8 (915) 410 60 49