SOCOCO virtual offices have become a platform for business education
RCNTEC's SOCOCO virtual offices have become the main platform for interactive online training at Field Force Academy (FFA), a subdivision of the ITM Group, a leading Moscow-based trade and marketing agency.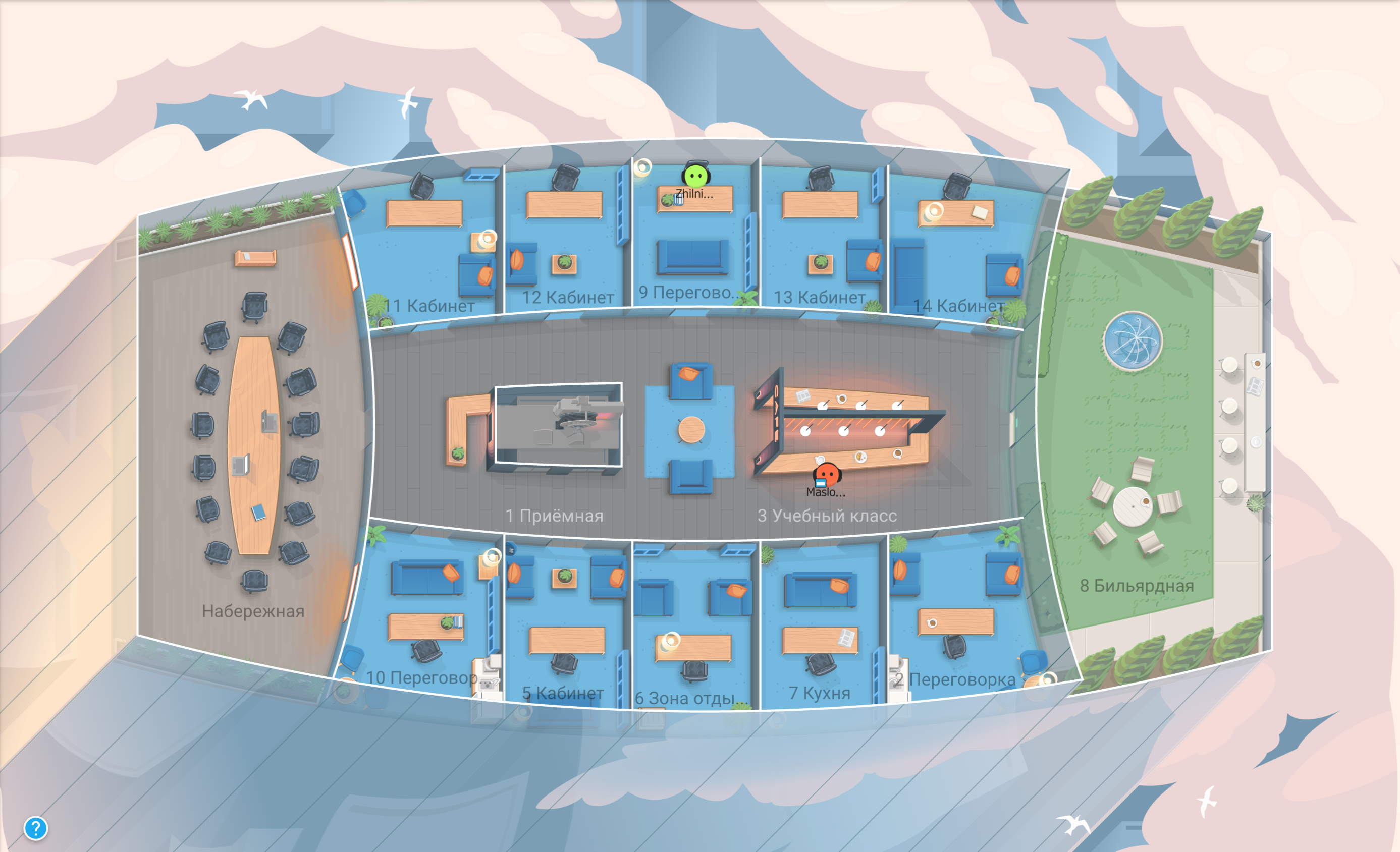 The FFA's virtual space now offers an opportunity to conduct interactive webinars and web conferences in a more convenient and user-friendly form for trainers and customers.
"Since our main task is to improve personnel's skills, primarily in the field of communications, as we primarily work with retail staff, our company looked for an online platform that would give us more opportunities for interactive learning," Dmitry Berlin, FFA's personnel training and development manager, said. "Today, classical webinar lectures with one-way interaction with the auditorium or participants no longer meet the market requirements for personnel training. The use of the SOCOCO platform has given us the opportunity to expand the application of gamification tools, increase the involvement of participants through the use of teamwork during broadcasts and, thus, boost the effectiveness of our training in general," the manager added. "An effective skill training webinar for 40 people is now a reality. Also, we cannot fail to note here the quality of [the SOCOCO platform's] support service, which was a "big plus" when choosing this online platform," he noted.
Commenting on the cooperation between companies, Alexander Stolyarov, RCNTEC's key account director, noted that the segment of online education, including in the business sector, is developing rapidly in Russia. "The level of trust in online education in Russia is currently not as high as in the West, but it is growing and overcoming the barriers of distrust with the help of several positive developments in this space, including new technologies," he added. "Today, business schools need to do more than merely communicating theoretical knowledge to ensure their successful existence. They are expected to offer solutions to specific cases and "hot" business tasks and this requires corresponding tools. The SOCOCO virtual offices offer such tools, as they perfectly fit in with the changing business realities, have proved and continue to prove their effectiveness in operation," he noted.
About the SOCOCO virtual offices
The SOCOCO virtual offices offer a real world of modern working (educational) space. SOCOCO is an interactive plan, where all the employees (students/teachers) are presented in the form of animated avatars with a broad set of informative statuses. All the participants, irrespective of their present geographical locations, can see one another, understand who is busy at any moment, interact with and address everyone at any time. This creates the "presence effect" in a team. The SOCOCO virtual office enables teams that are located in different territories (places) to interact with one another in a regime of constantly active video- and audio-conferences, with simultaneous demonstrations of several screens, group and personal chats. Switching between these screens is done with one click. The convenient visualization, which gives the feeling of a real office (school/university) with personal rooms, meeting rooms, office spaces and one-click navigation between these facilities, make it possible for users to easily join the "brainstorming sessions" of groups of people. Without making any unnecessary movements, these groups can see and hear everyone at the same time, thus becoming participants in ongoing communications. The SOCOCO virtual office enables companies to connect within a few minutes any number of employees (students/teachers) to full-time work, without the need to install and support any servers and software in their server or data centers. RCNTEC is the official partner of SOCOCO in Russia and Europe.
Press Center, RCNTEC
Marina Krylova,
Lead PR Manager,
8 (495) 620-87- 87,
8 (915) 410 60 49