Russian search portal Sputnik gives thumbs up to Polybyte domestic data storage system
Sputnik Search and Service Platform, a subsidiary company of Rostelecom, has completed comprehensive testing of the first Russian horizontally scalable data storage system, Polybyte, a flagship product from IT business solutions developer RCNTEC.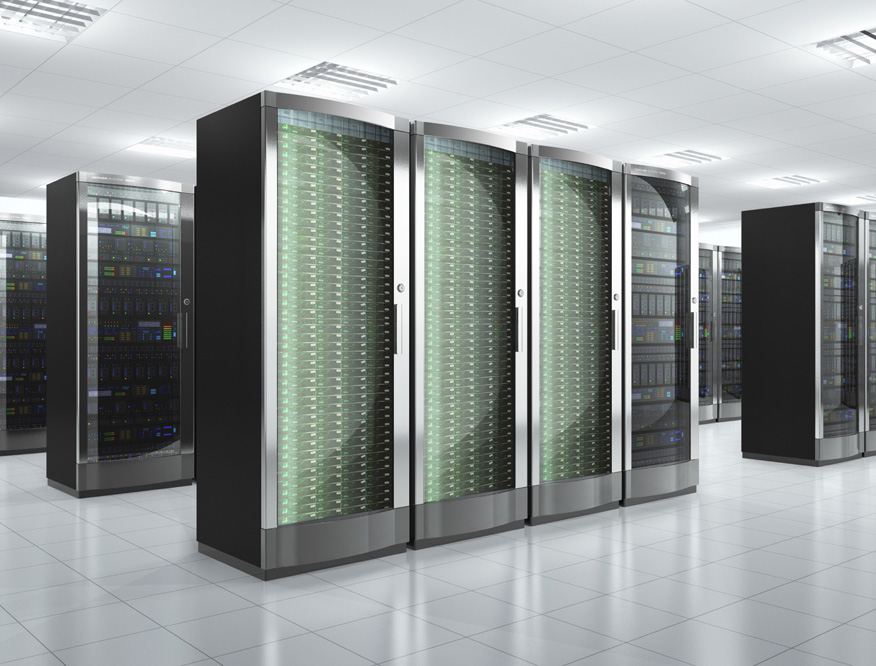 The testing equipment was deployed at Moscow Long-Distance Telephone Station No. 9, the Russian capital's largest technological site. Testing was conducted in three rounds. The first round consisted of load testing the system, followed by fault tolerance testing of the Polybyte data storage system in the second and third rounds.
Components tested included fast solid state drives and classic hard disk drives used in the Polybyte data storage system.
Testing was conducted using different load profiles typical of both industrial servers and virtualization platforms, as well as for backup and archiving data.
A number of fault tolerance tests were also conducted with failure simulation of individual components in the Polybyte data storage system. The tests successfully demonstrated the storage system's fault tolerance in the event of any individual component's failure.
"Polybyte's software and hardware system demonstrated high results in testing, revealing performance and fault tolerance parameters that were on par with equivalent foreign technology. Such solutions are absolutely necessary for the Russian market, especially in the light of the hallmark trend of recent years – import substitution," said Victor Ematin, Director of the Sputnik Search and Service Platform's Quality Assurance and Testing Department.
"The test results demonstrate the maturity of our flagship product and its readiness to replace imported storage systems. All our solutions are developed and manufactured in Russia, and some of them, including the Polybyte data storage system, have already been included in the register of domestic software. Taken together with the high technical performance confirmed by the Sputnik search portal's testing, this serves as a good recommendation for Russian state structures and enterprises, " said General Director Dennis Neshtoon.
About the Polybyte data storage system:
The Polybyte data storage system is designed to work with large volumes of data and is the first scale-out enterprise level solution on the Russian market that meets all modern storage requirements.
Polybyte's horizontally scalable storage is designed to deal effectively with a wide range of challenges, such as the storage of video surveillance and media content, server virtualization and private clouds, virtual desktops (VDI), storage of geological data, backup of data, archival information and large data sets, and storage of operator billing information. It also provides a solution for service providers' storage of traffic in accordance with the anti-terrorism package of amendments adopted in 2016, known as "Yarovaya's law."
Polybyte combines solid state drives (SSDs) for high-performance applications and high-capacity hard disk drives (HDDs) to efficiently store large amounts of information.
Polybyte does not use the controllers that are traditionally found in classic storage solutions. In passing all traffic through themselves, such controllers create a performance bottleneck. Instead, Polybyte's storage system is built from unified data storage modules, each of which performs storage functions and interacts with users. The number of such modules starts from three units and can reach tens of thousands. As a result, the modules distribute not only data, but also the work load. By simply adding modules, users can boost system performance, with a simultaneous increase in volume.
Polybyte does not use traditional RAID data storage technologies to provide fault tolerance and redundancy.
By default, Polybyte stores information in three replicas located in different fault domains. As a result, a failure of an entire fault domain (typically a rack or server room) can be tolerated without loss of performance. In the event of a failure, the system switches to an alternative data replica, thanks to which there is no need for all media to be stored under a stress load, as is the case in classic RAID systems.
Press Center, RCNTEC
Marina Krylova,
Lead PR Manager,
8 (495) 620-87- 87,
8 (915) 410 60 49