RPCM.CLOUD update 0.14.0 - Telegram notifications, direct links and more...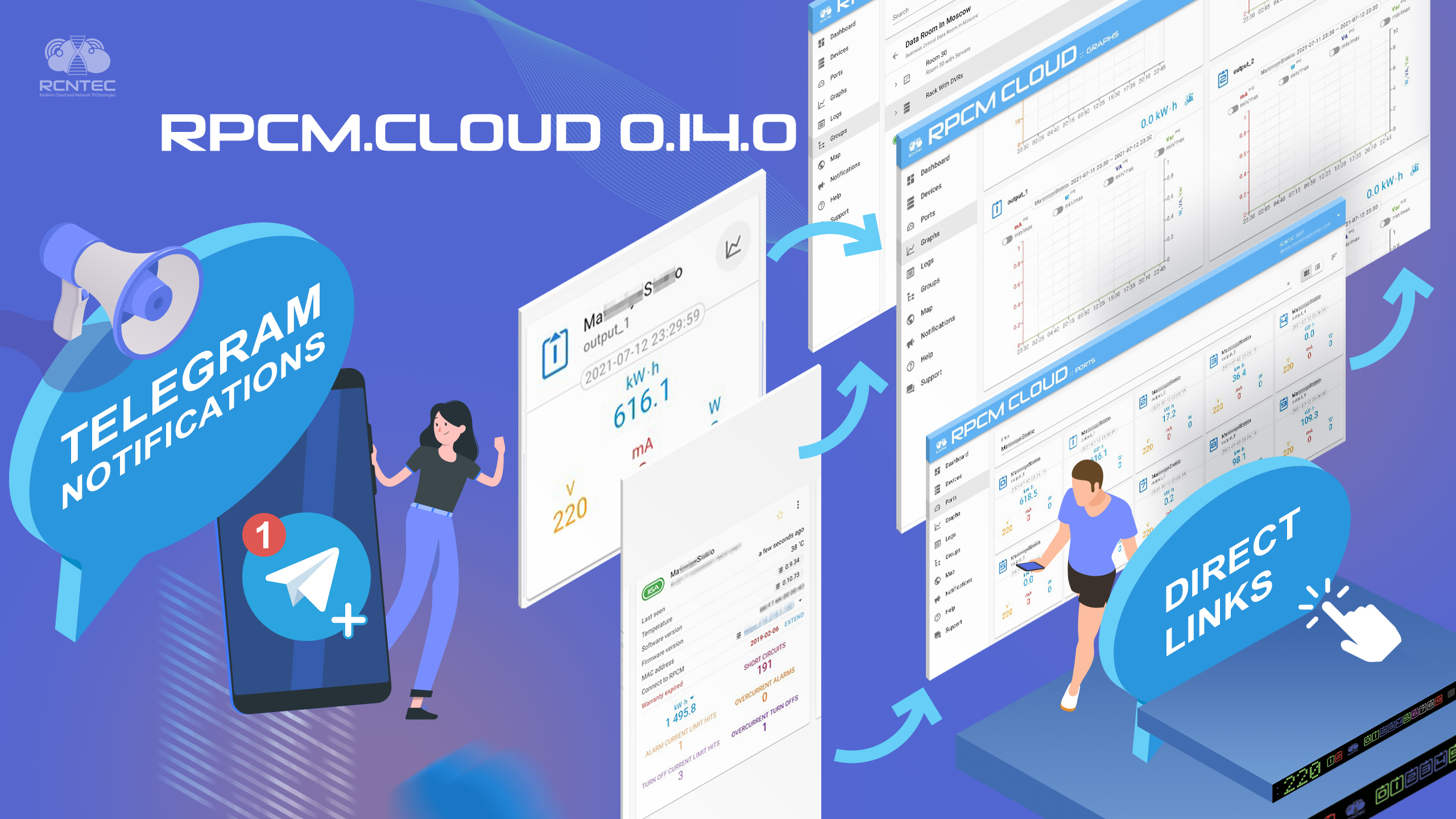 Dear Customers:
Hooray! We're finally releasing a large update to our lovely RPCM.CLOUD (0.14.0) - we're continuing to make it more useful and usable for you.
Here's what have been updated:
New features:
- Long awaited notifications - now you can receive alerts about events on your devices in Telegram using powerful and easy-to-configure filtration;
- Connect to any device via a link directly from the control panel. You can select the RPCM you need and connect to it in one click.
Bug fixes:
- Fixed issue with specification of start / end times in Logs;
- Fixed indication of outputs voltage for DC devices;
- Fixed rendering of Graphs for short time intervals;
- Groups now show correct number of online devices, kWh, amps, watts in case of issues with some of devices in the group;
- Fixed alignment of the horizontal scale of charts.
Improvements:
- Outlet icons in Graphs are now color-coded according to the current state of ports;
- You can now jump from Ports to a Graph of a particular outlet with a single click on a chosen outlet;
- You can now jump to RPCM's Group from list of RPCMs via RPCM's context menu;
- Clicking RPCM in devices list now brings you to Ports displaying outlets of this RPCM.
We hope that you'll find this update more useful than ever and enjoy using RPCM.CLOUD even more!
We're happy to remind you that RPCM.CLOUD is free for all RPCM Smart PDU users as long as RPCMs are under active warranty. Should you need to extend your expired or nearly expired warranty, please don't hesitate to contact us at info@rpcm.pro.
Sincerely yours,
RCNTEC RPCM Team