RPCM.CLOUD has been updated to version 0.12.0 featuring smarter filters, warranty expiration reminders and interface improvements!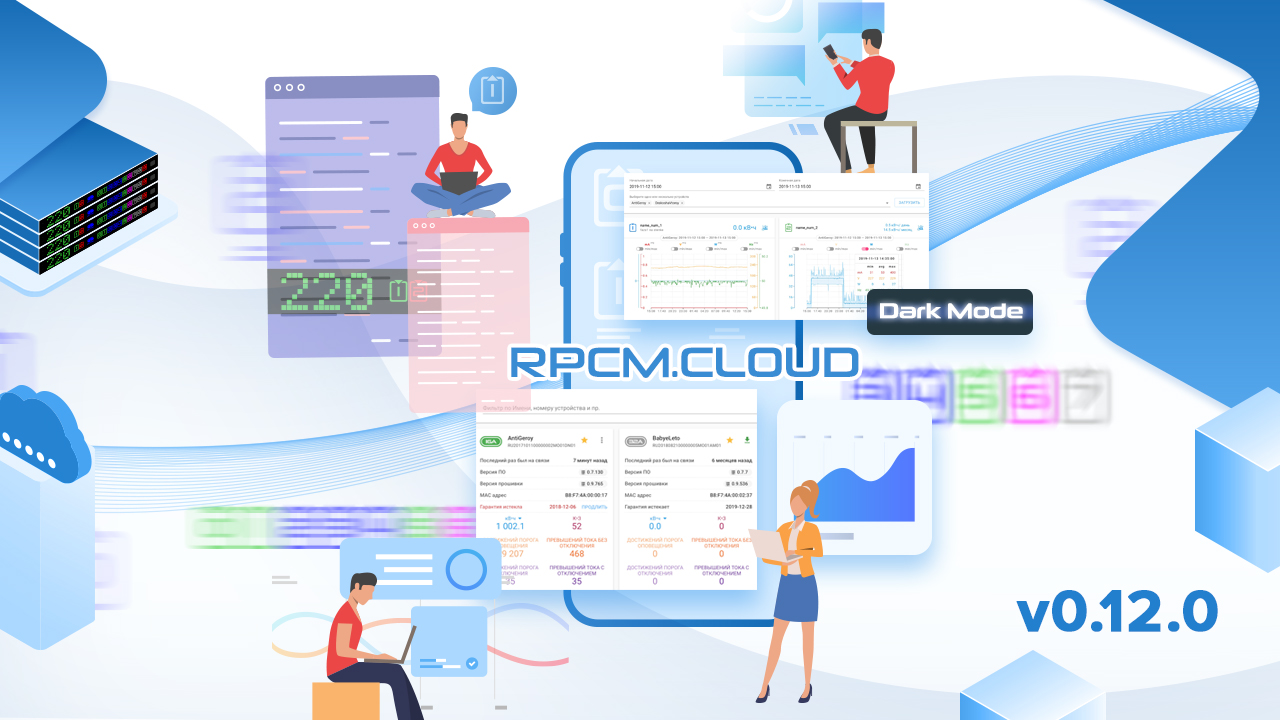 RCNTEC, the manufacturer of RPCM Smart PDUs has released the update version 0.12.0 of the RPCM.CLOUD. This update features the following changes and improvements:
• In order to help you avoid potential unexpected repair costs, we now warn you about upcoming warranty expiration of your devices upon logging into the cloud
• Filters in Ports have become smarter! Now you can filter ports by accumulated counters and instant values. For instance: ma > 1000 will show ports with current value exceeding 1000 mA
• You can now filter and search in Devices section as easy as you do in Ports! For example: kwh > 1000 will you devices with accumulated kwh exceeding 1000. Or sw <= 0.7.7 will show devices with software version less or equal 0.7.7
• For your convenience we've added Dark Mode theme!
• We've fixed Dashboard rendering issues for users with only DC RPCMs
• Counters for all devices now load almost instantly!
• We've fixed an issue, due to which Graphs might have not shown short circuits events, error conditions etc
RPCM Smart PDUs help customers from many industries improve uptime, reduce downtime and save. RPCM Smart PDUs are used by happy customers in 18 countries from Hong Kong to USA.
You can find more details on RPCM Smart PDUs at product website https://rpcm.pro
You can find more details on RPCM.CLOUD at cloud website https://rpcm.cloud