RPCM iOS App 1.1.4 with support for your direct current devices and with geographical map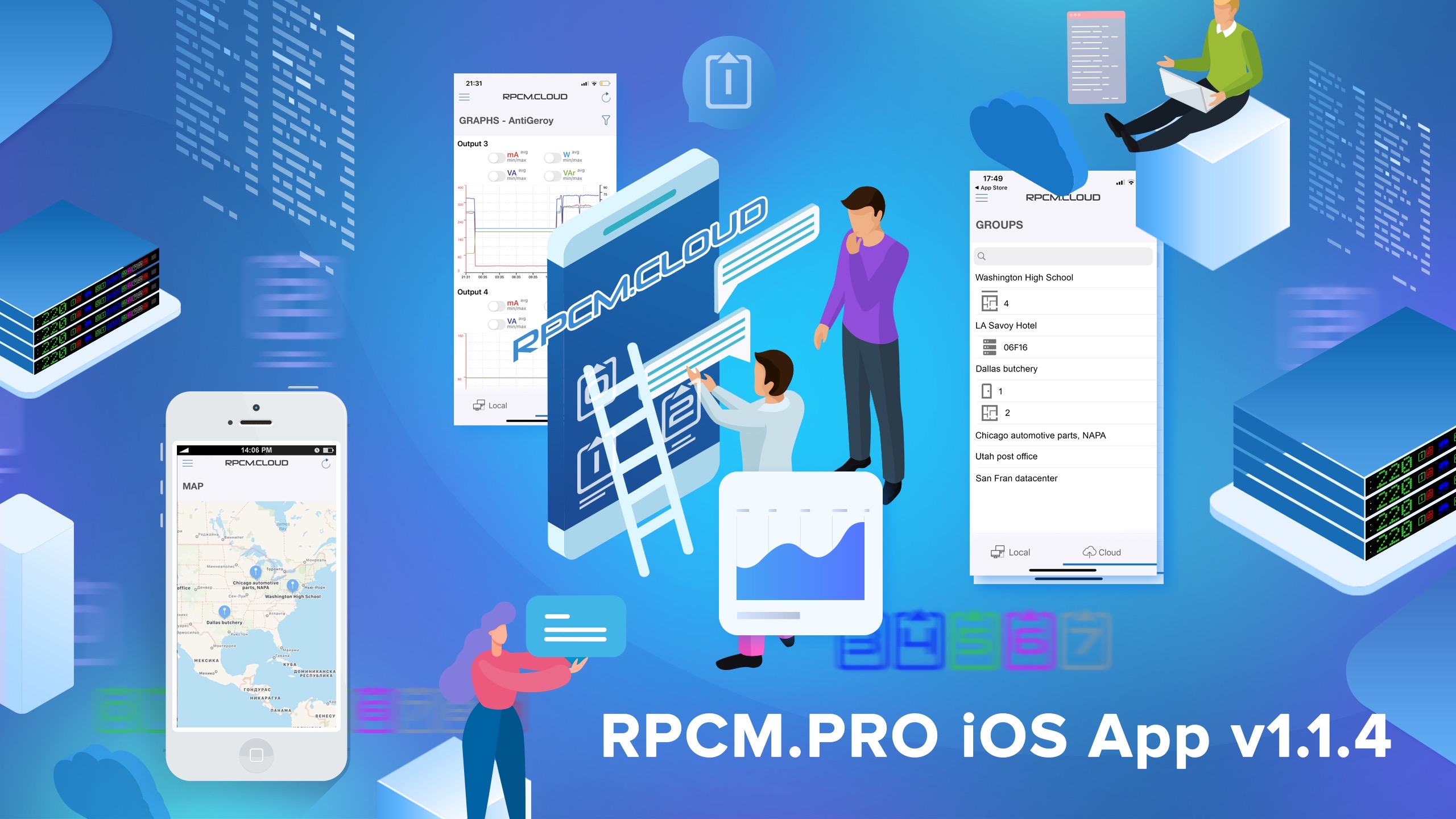 You're going to enjoy RPCM iOS App version 1.1.4 cloud functionality. Here's what has appeared in the new version:
• You can now use your account to work with several companies;
• Dashboard now shows important events that happened on your devices: short circuits, alarms, malfunctions etc.;
• We have implemented support for DC devices (RPCM for Direct Current -48V);
• We've added grouping and geographical maps of your RPCMs (you can now describe hierarchy of your RPCMs' locations and configure geographical locations to show your RPCMs on World's map);
• You can now add your RPCMs to Favorites (which are always located at the top of the list of available devices for quick access).
Mobile app combines local RPCMs lookup and management with RPCM.CLOUD functionality to help you monitor your whole power infrastructure based on RPCM Smart PDUs.
RPCM iOS App is free for all users!
RPCM Smart PDUs help customers from many different industries around the world to improve uptime, reduce downtime and save.
Start improving your power infrastructure right now!
You can find details on RPCM Smart PDUs on our product website https://rpcm.pro
For details on RPCM.CLOUD please follow https://rpcm.cloud