RCNTEC introduced its Remote Power Control Module at the GITEX 2017 conference
For the first time, RCNTEC demonstrated the capabilities of its Remote Power Control Module (RPCM) in the global market at one of the largest international information and communications technologies exhibitions, GITEX, which took place in Dubai (UAE) from October 8th thru the 12th.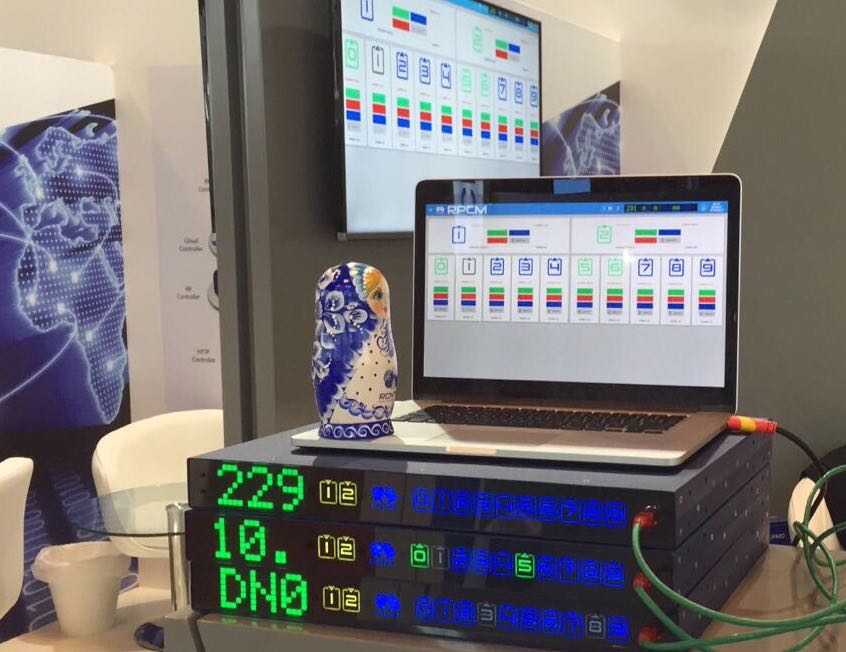 RPCM combines a wide range of functions and is unique in the global market.
RCNTEC has implemented capabilities of remote power control in its new device through a clear, intuitive web interface, automatic transfer switch (ATS) without interruption to the operation of the connected equipment, protection against short circuiting, and an electricity meter on each port. The device also incorporates a diagnostics feature for detecting correctly connected grounding and provides for the possibility to set consumption threshold on each port, as well as configure the sequence and delay of the ports' activation when power is supplied to the inlet.
RPCM is designed to be used in the corporate segment to modernize and simplify data center infrastructure, server rooms, industrial enterprises, restricted access facilities, as well as in the private-sector segment, e.g. in households to safeguard against fires and short circuits.
"GITEX is one of the largest exhibitions in IT and an excellent opportunity for companies striving to expand their business in the vast and rapidly developing market of the Middle East. It's important for us to see the foreign market's reaction to our company's new development, RPCM, get feedback, take pre-orders for the device, and find new partners in the region," comments Director of Key Client Relations, Alexander Stolyarov.
According to AO "Expocentre," the GITEX exhibition and conference consists of 4,500 exhibitors from 97 countries, more than 92,000 square meters of space, nearly 150,000 visitors whose field of activity relates to information technologies.
Press Center, RCNTEC
Marina Krylova,
Lead PR Manager,
8 (495) 620-87- 87,
8 (915) 410 60 49