RCNTEC after DCDE-2018: a year later and everything's all "grown-up"!
Exactly a year ago, RCNTEC announced the release of its Smart PDU RPCM for the first time at the annual conference Data Center Design & Engineering (DCDE). Essentially, this was a step in the long road to developing the market in Russia and abroad.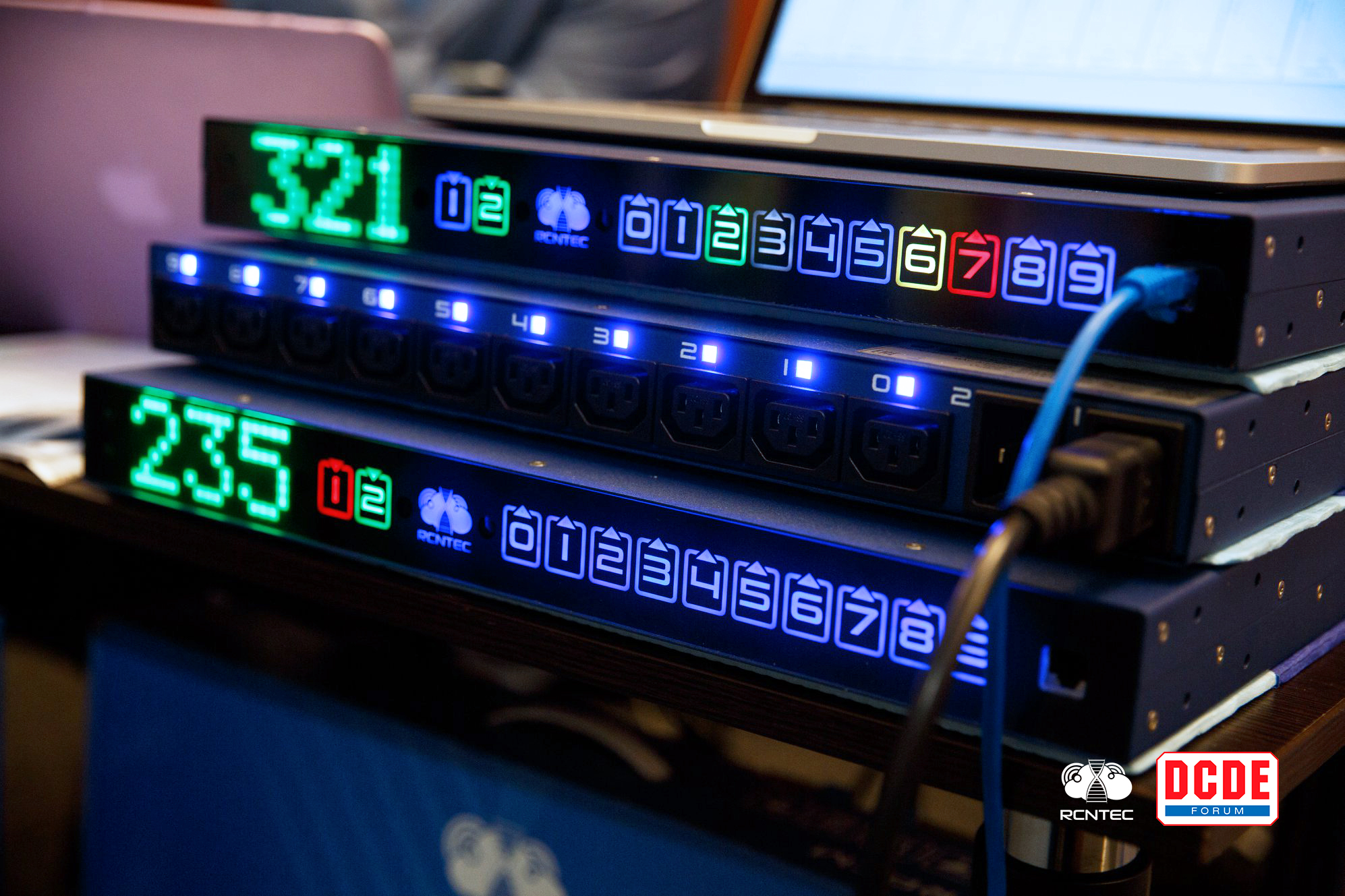 DCDE rounds up an amazing community for getting quick feedback. There were no indifferent attendees on the day of the release. And even then, only sketches of the product had been shown on slides. RPCM were shown live for the first at another event, at IKS-media - Data Center Forum 2017. Many visitors were at the stand throughout the entire day of the event. And even then, clients still weren't able to get their hands on RPCM.
This year at DCDE-2018, our guys at the booth didn't have a single moment to catch their breath like before, but this time everything was all "grown-up"! For a year since their announcement, RPCM have been bought and have been used in 10 countries, 16 cities in Russia, and 17 different industries. RPCM have received certificates of compliance with electrical safety norms for the European Union and certificates of fire safety. Last year, we had announced only the 16-ampere version of RPCM. Thanks to feedback from clients, the 32-ampere and 63-ampere versions of RPCM appeared almost at the same time as sales began in November 2017.
Clients are no longer feeling themselves as enthusiasts but are simply choosing the best and most uncompromising solution on the market.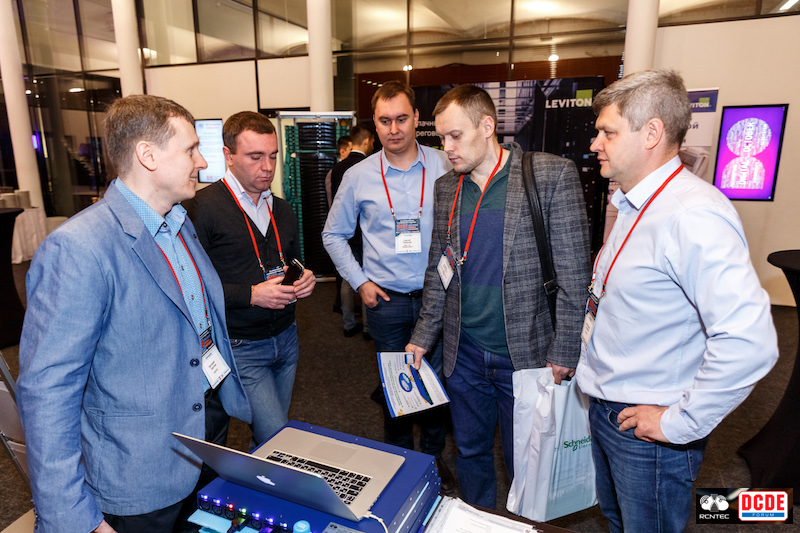 Exhibition attendees are recognizing the faces of our experts, but more importantly, they're recognizing our products, reading our news, trusting, and recommending us to friends and acquaintances.
It is a great pleasure to hear the opinions of attendees; and here are some of what they are saying:
"RCNTEC is one of the few developers that manufacture truly quality and authentically Russian products. It's a company whose developments I follow with great interest," Alexander Natalevich, Head of Data Processing Center of IUIT of the Russian University of Transport (MIIT).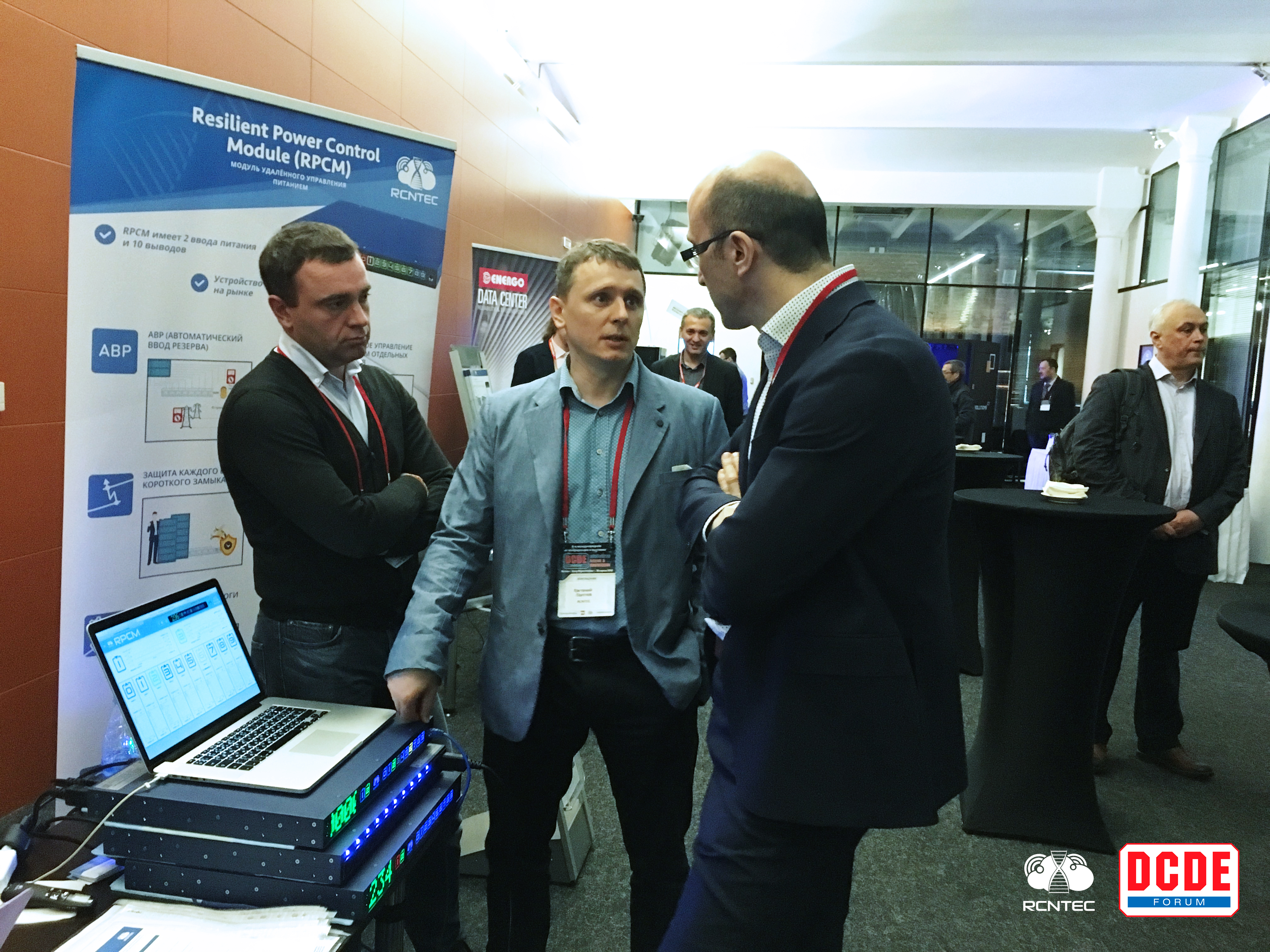 "Interested attendees don't just crowd around the RCNTEC booth from morning to evening. It's because of an interesting solution and beautiful implementation! RCNTEC is a force! This is a company with a great future! I wish you success and huge sales!" - Stanislav Kolarzh, Head of Department at Svyaz Engineering JSC.
According to analyst forecast from IKS-media, in the years ahead, engineering solutions with a high level of reliability and low TCO will be in high demand within the market for data processing centers. The remote power control module RPCM meets all the above demands.
_________________________
RPCM combines the functionality of at least four types of devices: PDU with remote control (WEB/SSH/SNMP/REST API), circuit breaker (short circuit and overload protection on each socket), ATS (automatic transfer switch), power meters on each individual socket with active and reactive power measuring. In addition, RPCM provides proper grounding diagnostics, capability to remain within a power consumption budget (protection from fires), and customizable delay during supply of power, which enables infrastructure to be launched in the required sequence and prevents inrush currents.
With the help of REST API and SNMP, RPCM can be integrated into any billing system (ISPmanager, Parallels Plesk, WHMCS, and so forth) and monitor system (Zabbix, Nagios, Icinga, Cacti, etc.).
In the last software update, we presented the automatic device reset functionality in case of a drop in a mining equipment's hash rate, where ICPM or TCP ports are unavailable or if consumption of power current falls below the specified limit.
To get more detailed information about the device and place your order, visit the site rpcm.pro.
RPCM is developed and manufactured in Russia.
_________________________
Would you like to leave a review of RCNTEC or its products? Contact RCNTEC's PR manager Marina Krylova marina.krylova@rcntec.com!
Press Center, RCNTEC
Marina Krylova,
Lead PR Manager,
+7 (495) 009 87 87,
+7 (915) 410 60 49