RCNTEC announced the beginning of sales of its remote power control module RPCM
RCNTEC announced the beginning of sales of its innovative remote power control device – Resilient Power Control Module (RPCM)

The first limited batch of smart PDU RPCM will be shipped this November to clients who had pre-paid.
RPCM was announced this past April and was presented at exhibitions in Moscow, St. Petersburg, and Dubai this fall. It attracted immense interest among the attendees and generated positive reviews.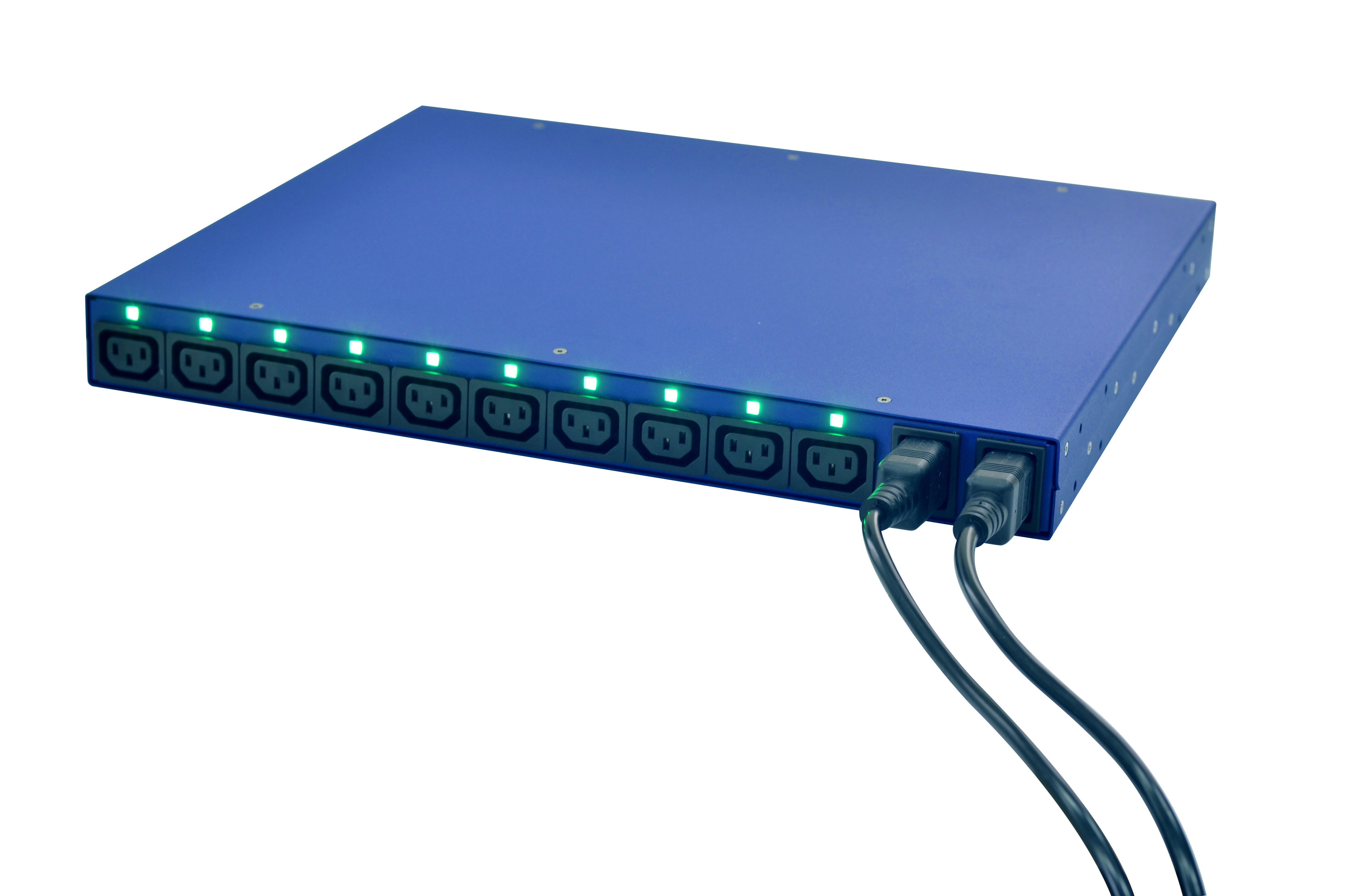 The device is reminiscent of a Swiss Army knife in the world of power management systems in that it simultaneously brings together an incredible array of functions and features, such as high density sockets per 1U, remote power management for each socket, configurable power supply quality at inputs, automatic transfer switch (ATS) functionality without interruptions to the operation of the equipment connected to it with the option to automatically switch back to the primary power source during restoration, short circuit (SC) protection on each output, capability to set limits of consumption at each output to safeguard against fire hazards, input overload protection through consumer disconnection in a user-defined order, electric power meters with consideration for active and reactive power, configurable sequence and delay during device activation following a complete power outage, and indication of properly connected grounding.
The entire functionality is available for monitoring and management through a full set of control interfaces. This consists of an intuitive and simple-to-use web interface and SSH Command-Line interface, SNMP v. 2c and 3, as well as REST API.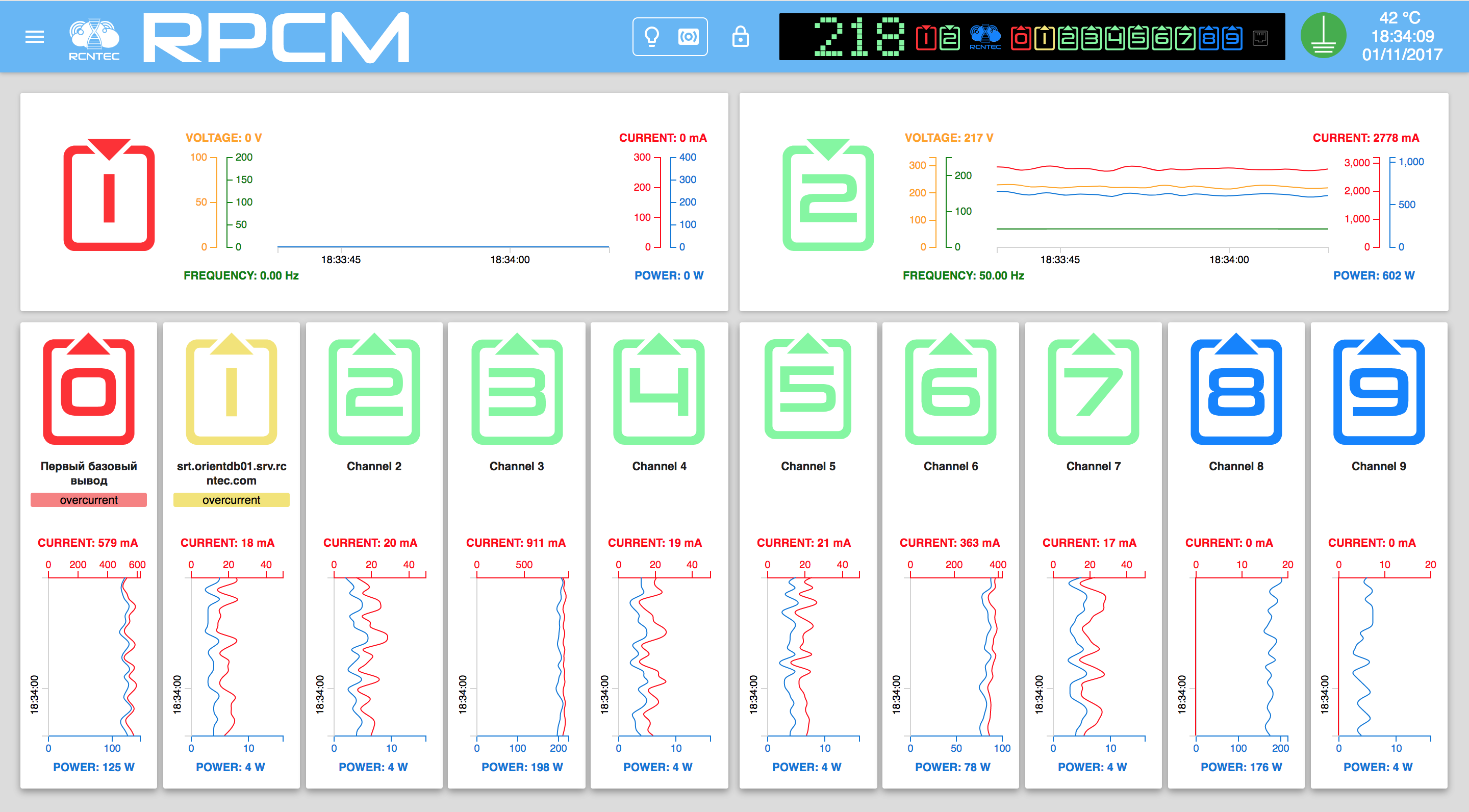 RPCM is designed to work in every country and supports the entire range of voltages and frequencies used throughout the world.
RPCM is geared towards a wide array of applications. Using it allows one to effectively control and manage power in commercial data processing centers, the corporate segment, server rooms, telecommunications facilities, remote sites, industrial enterprises, restricted access facilities, as well as for private household use.
Hosting providers that render colocation services will be better able to organize power management for their clients, decrease interference, as well as stand out within the colocation services market thanks to the possibility of accounting for power consumed even for the smallest client installations.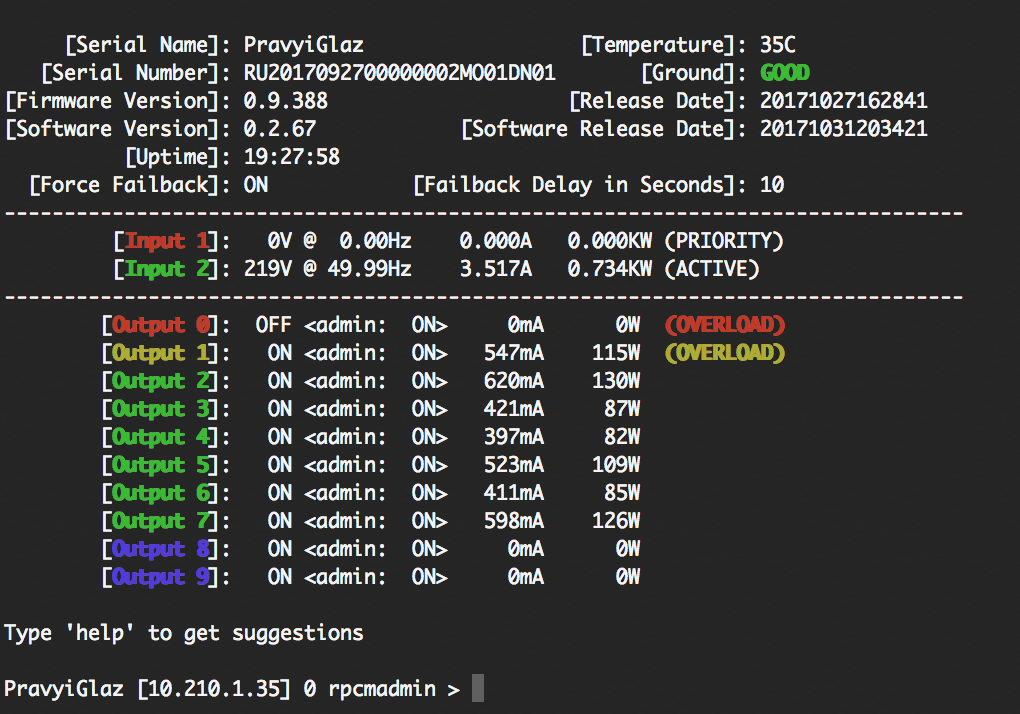 Clients who place their infrastructure on leased premises in data processing centers will be able to get a detailed understanding of their equipment's power consumption. They will save significantly thanks to the ability to select more advantageous tariff plans at their data centers. At the same time, they will be able to effectively manage the electric power of their equipment remotely and use the power reserve infrastructure in Tier 3 data centers (ATS function) without having to acquire more expensive equipment with two power supplies. Clients will also be able to control electric power and grounding parameters. And thanks to short circuit protection, which each RPCM socket is equipped with, an SC on one of the devices located on a remote premise will not lead to hours of downtime requiring an urgent on-site visit to the data center by engineers.
RPCM is manufactured in Russia by RCNTEC.
You can find out more detailed information on RCNTEC's special site - RPCM.PRO, as well as place your order and make your pre-payment.
Under pre-payment terms, RPCM costs 900 USD, which is an unprecedentedly low price for a similar range of functions.
"We're currently proceeding with testing the device in our lab, and already we can say that, in terms of the specifications declared, this is the best 1U power management device presented in the global market," commented Anton Saraev, Director of Development at the Tempesto Group.
"The devices for power monitoring and management in data centers are an extremely important and in-demand element of today's IT infrastructure. RCNTEC's RPCM was a pleasant surprise both at the level of hardware and software. With its handy power output and voltage status indication and the possibility of integrating it into any of today's monitoring software, it's a pleasure to see Russian products of such caliber," commented Maksim Shaposhnikov, Technical Director at Nutanix for Eastern Europe, the Russian Federation, CIS, Israel, and Turkey.
"We didn't just try to replicate or improve slightly what was already available in the market. Such an undertaking isn't very interesting. We decided to try to set a new standard in terms of functionality and quality in the power management systems market and, in addition, make our devices more affordable thanks to their independent design and production. We approached each and every aspect of the device with great attention to the details, which is typically more characteristic of the market for personal devices, with the understanding that RPCM would ultimately be used by engineers, like us, who love and value convenience. Judging from the reactions of our clients and partners, all of this was not for nothing", says Denis Neshtun, General Director of RCNTEC.
Press Center, RCNTEC
Marina Krylova,
Lead PR Manager
+7 (495) 009-87-87,
+7 (915) 410-60-49