Protect and conquer: RCNTEC has developed a remote power management device for cryptocurrency mining farms
Update: we have started shipping RPCM MEs on November 2017. Order yours right now at rpcm.pro.
The Russian developer RCNTEC announced the release of its smart power distribution unit (PDU) specifically for mining professionals - the RPCM Mining Edition with electric current level support on a 63A input with a total capacity of 15 kilowatts.

RPCM Mining Edition (RPCM ME) is designed to be used on mining farms using ASIC and GPU rigs and is geared towards increasing a miner's profits, improving the manageability of the electric organization process, exercising total control over power consumption, boosting safety, and lowering risks associated with the high power intensity of connected devices.
The device was executed in a 1U form factor and allows up to 10 devices with a total capacity of 15kW to be connected simultaneously, providing cryptocurrency miners with the capability to turn on/off and reset power on each of the 10 outputs remotely without having to go on-site.
RPCM ME has the capability to configure limits on consumption on each separate output, which helps prevent fire hazards brought on by heavy loads and overheating on mining farm equipment.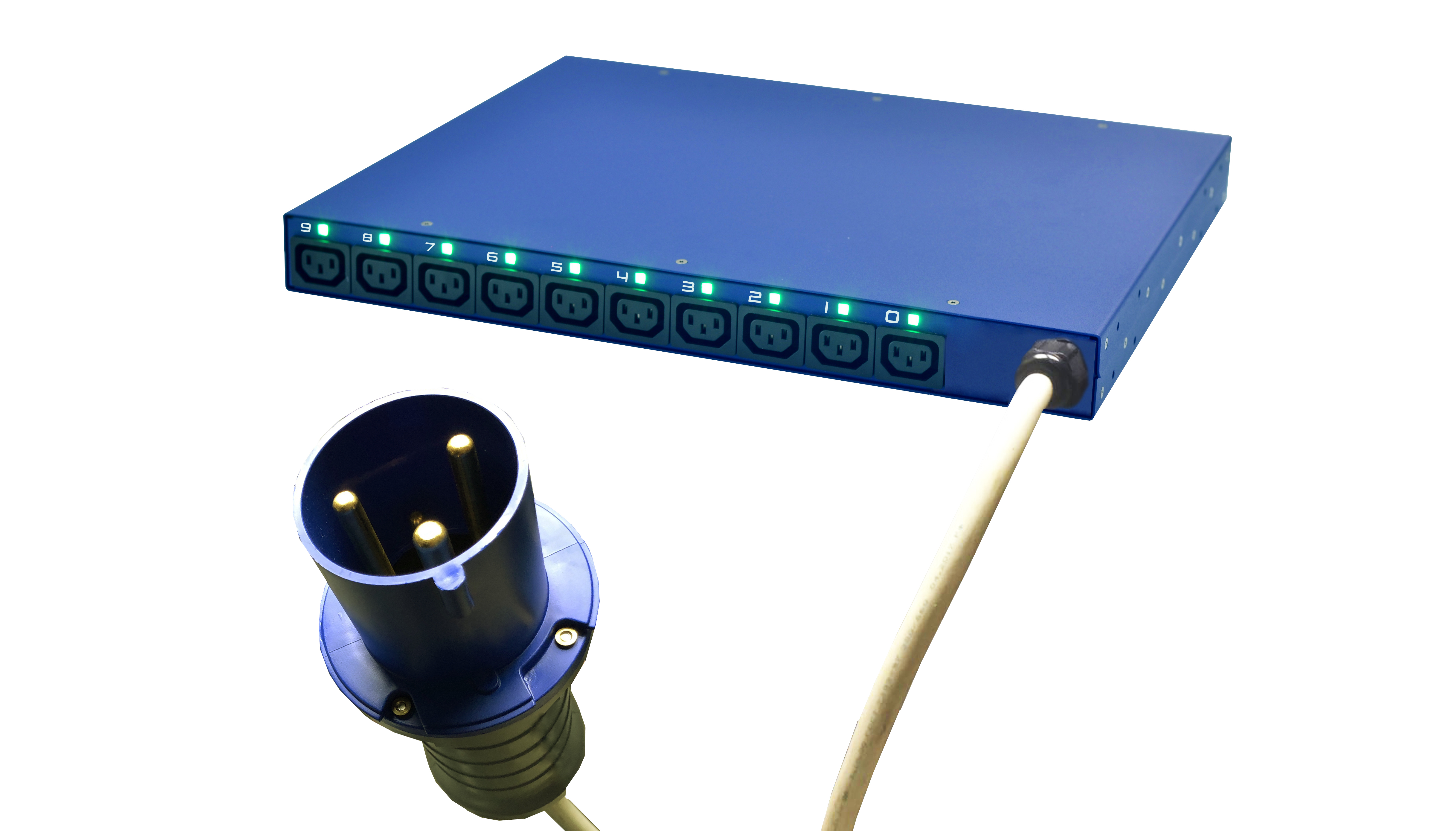 If the hash rate goes down, the stalled device connected to RPCM ME is automatically reset, and administrators are informed via Slack or Telegram. This way downtimes that reduce a miner's profits can be avoided.
RPCM ME provides protection against short circuits (SC) on each of the 10 outputs; and should an SC occur on one of the connected devices, it will cut off the power supply just to that device, leaving the remaining devices up and running - both the one connected to RPCM ME and the one connected to the same power supply
"Some of the key factors in mining are the farm's electric power, the extent of its proper organization, and the farm's level of effectiveness in bringing in profits. Not only do failures, freezes, overheating, and crashes create setbacks to recouping one's investment, but they can also cause damage to equipment or lead to investment loss altogether, if a fire were to occur. The remote power control device developed by RCNTEC - RPCM Mining Edition - allows one to not only reduce risks, but also boost the effectiveness of a cryptocurrency mining farm's performance," - comments Nikolay Minaev, owner of nine cryptocurrency mines.
"RPCM Mining Edition is a lively response to market demand. We gathered feedback from professional cryptocurrency miners and heard their problems with electric power organization, automatizing recovery from mining equipment failures, improving fire safety in mining installations, which we'll help solve thanks to the new, special version of RPCM for miners," - comments Dennis Neshtoon, CEO​ of RCNTEC.
The device is at its final stage of development and will be released onto the market before the end of 2017.
Order right now at rpcm.pro.
Press Center, RCNTEC
Marina Krylova,
Lead PR Manager,
8 (495) 009 87 87,
8 (915) 410 60 49