"Made in Russia. Great for Europe!": RCNTEC's products passed the test for compliance with EU standards
RCNTEC, a Russian developer of horizontally scalable solutions and infrastructure equipment, passed the test and received certificates of compliance with the electrical safety and electromagnetic compatibility standards adopted by the European Parliament for the company's entire line of innovative remote power control modules RPCM.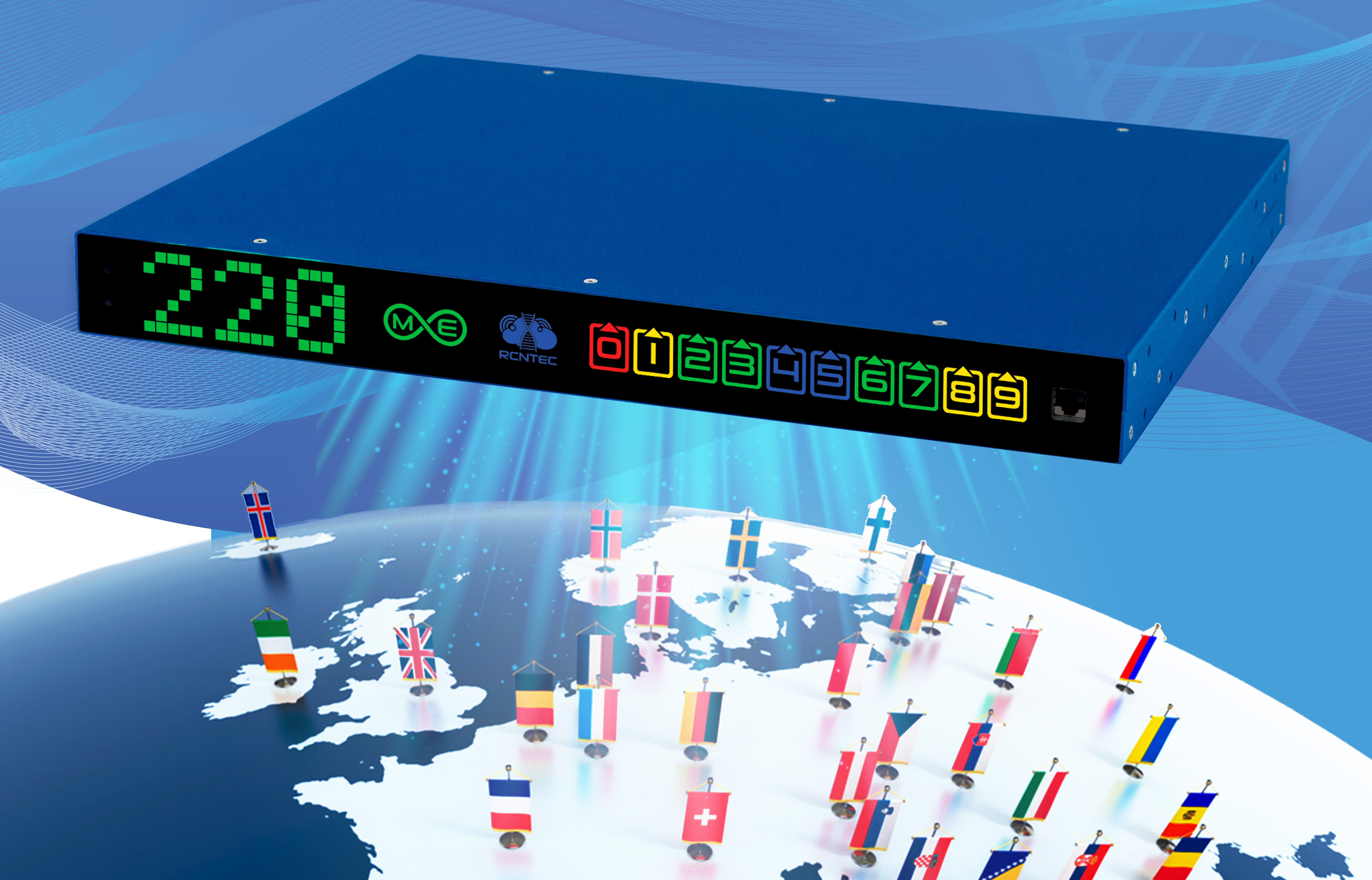 Developed at RCNTEC, RPCM is the first module within the global market for power supply products which combines remote power control with automatic transfer switch (ATS) without interruption to the operation of the connected device, outlet level short circuit (SC) protection, power meter accounting for active and reactive power, proper grounding indication, as well as provides functions to configure electrical current consumption limits for each outlet and correctly customize activation sequence and delay when turning on devices after a complete outage. RPCM with the above functionalities are available in capacities of 16A and 32A.
RPCM Mining Edition (ME) is the first specialized product in the global market for owners of mining equipment which helps improve fire safety, protect against short circuits, automatize resets of stalled mining equipment, thereby helping technically to protect investments and increase a mining equipment's work efficiency. In addition, thanks to its built-in power meters, RPCM ME helps the actively developing mining hotel industry charge clients based on actual consumption by a client equipment.
The necessary certificates were received for all three of the currently available products from the RPCM line: RPCM (16A), RPCM 32A, and RPCM Mining Edition (63A).
The certificates of compliance with EU standards guarantee RCNTEC with unimpeded supply of the equipment to countries within the European economic zone.
"We've put in quite a bit of effort into creating the best product in its class, and we're proud of the results. RPCM effectively solves tasks facing developing markets for Smart PDU and cryptocurrency mining, corresponds to market tendencies, and is capable of providing round-the-clock, uninterrupted performance for systems from the most demanding clients. Our solution has no equivalent. And considering the technological advantages and competitive price, users will be able to take remote power control to a new level within their data centers, mining farms, and households. EU certification opens the possibility of using new, convenient technologies for users in Europe and all countries who've accepted the European convention on electrical safety and electromagnetic compatibility," - comments Dennis Neshtoon, CEO of RCNTEC.
The first prepaid devices with the appropriate markings will be rolled out to EU member states in January.
To get more detailed information about the device and place your advance order, go to rpcm.pro.
We provide 1% discount for subscribers of our social networks and channels!
Press Center, RCNTEC
Marina Krylova,
Lead PR Manager,
+7 (495) 009 87 87,
+7 (915) 410 60 49