A tried and tested device's new power capacity: RCNTEC announced the release of RPCM with electric current support of 32A on inputs
The Russian developer of horizontally scalable solutions and infrastructure equipment, RCNTEC announced the release of its newer, more powerful version of its remote power control module Resilient Power Control Module with support of 32A on inlets - RPCM 32A.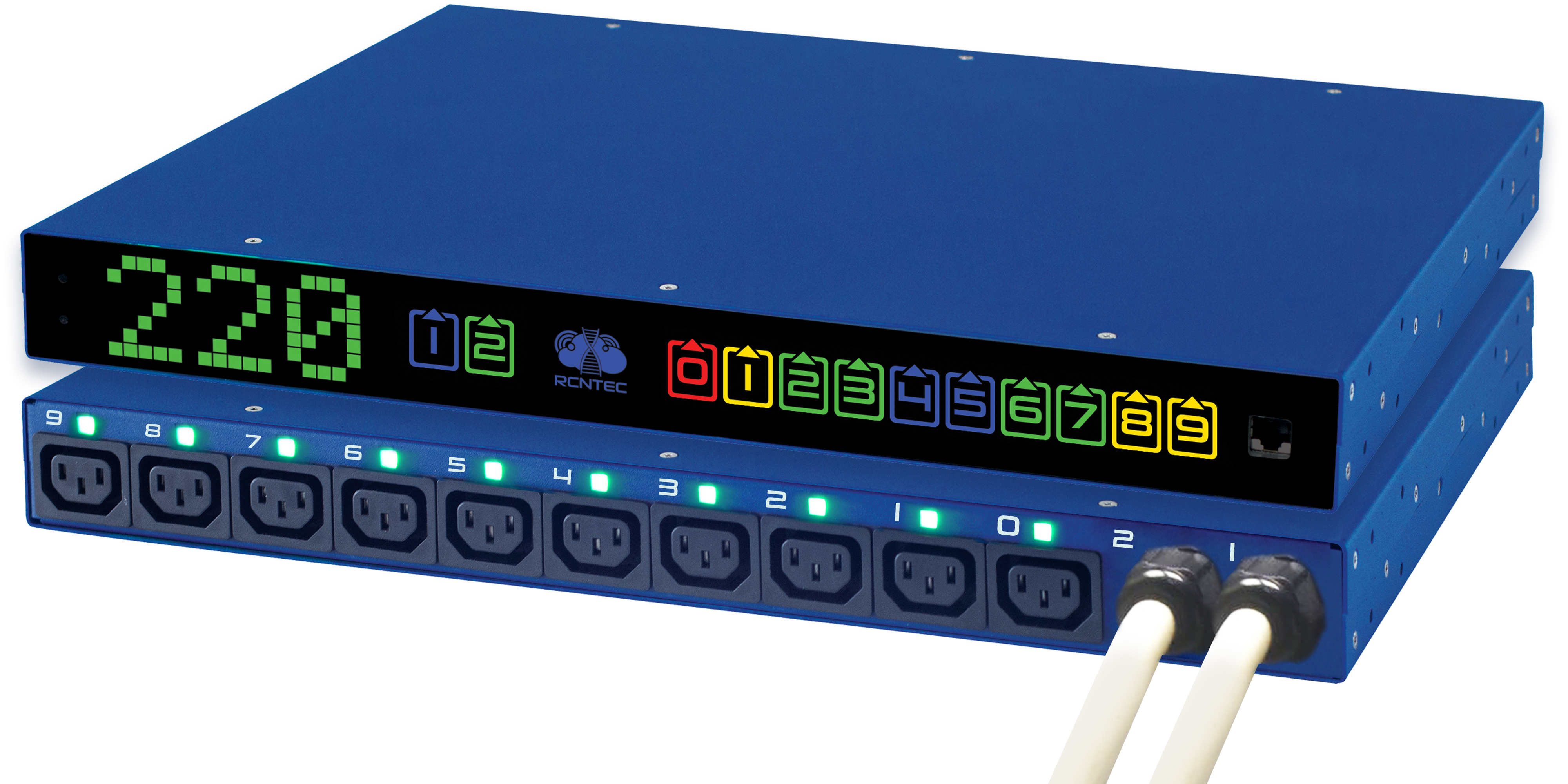 This solution allows users to reliably energize today's high-performing servers, blade chassis, rack servers, powerful network equipment, electric motors, and other high power consuming devices, with powerful PSU.
This new version of the smart power control module RPCM 32A retains all the functionalities of its 16-ampere predecessor but with the new power capacity added.
RPCM 32A has also been implemented in a 1U form factor and allows for up to 10 devices with a total capacity of 7.7kW to be connected simultaneously, enabling system administrators to turn on/off and reset each of the devices connected to RPCM without physical intervention.
RPCM 32A combines an automatic transfer switch (ATS) without interruption to the operation of the connected device with outlet level short circuit (SC) protection, power meters accounting for active and reactive power, and proper grounding indication.
Within this smart power control module, RPCM enables electrical current consumption limits to be configured for each outlet, which helps prevent fire hazards. In addition, it allows device activation sequence and delay to be correctly set following a complete outage.
"RCNTEC offers a new way of looking at power supply organization for devices and expands upon the standard capabilities of PDU. We're convinced by this after having tested RPCM's basic version at our lab. All the functions reported by the manufacturer work at a high level of quality and help to provide for a safe, stable, and controllable supply of power to equipment. As far as price goes, RPCM compares favorably against similar devices with fewer functions. This new, more powerful version, which has kept all the basic functions, will be of interest to our clients using high-performing, energy-intensive solutions," - comments Alexander Kuznetsov, Technical Director at StoreData.
"In fall of 2017, we presented to the market our remote power control module RPCM with electric current support of 16A on inputs, which was met with great interest. We got many comments from market professionals and discovered a demand for a similar device capable of supporting a higher capacity. Now we're already prepared to introduce to the market this new version of RPCM, which is functionally equal to its predecessor, but with electric power support twice higher at 32 amps on inputs. Now users can connect to a single RPCM 10 more powerful client devices with SC protection, provide them with backup power, and control their energy consumption," - comments Dennis Neshtoon, CEO of RCNTEC.
To get more detailed information about the device and place your advance order, go to rpcm.pro.
Press Center, RCNTEC
Marina Krylova,
Lead PR Manager,
+7 (495) 009 87 87,
+7 (915) 410 60 49