Russian IT-companies are ready to fulfill the tasks set in the president's message.
On November 30 there was the XI National Congress «Modernization of Russian industry: Priorities for development». RCNTEC, Russian developer of IT solutions for business, made a report at the plenary meeting, dedicated to the model of economic growth for modern Russia.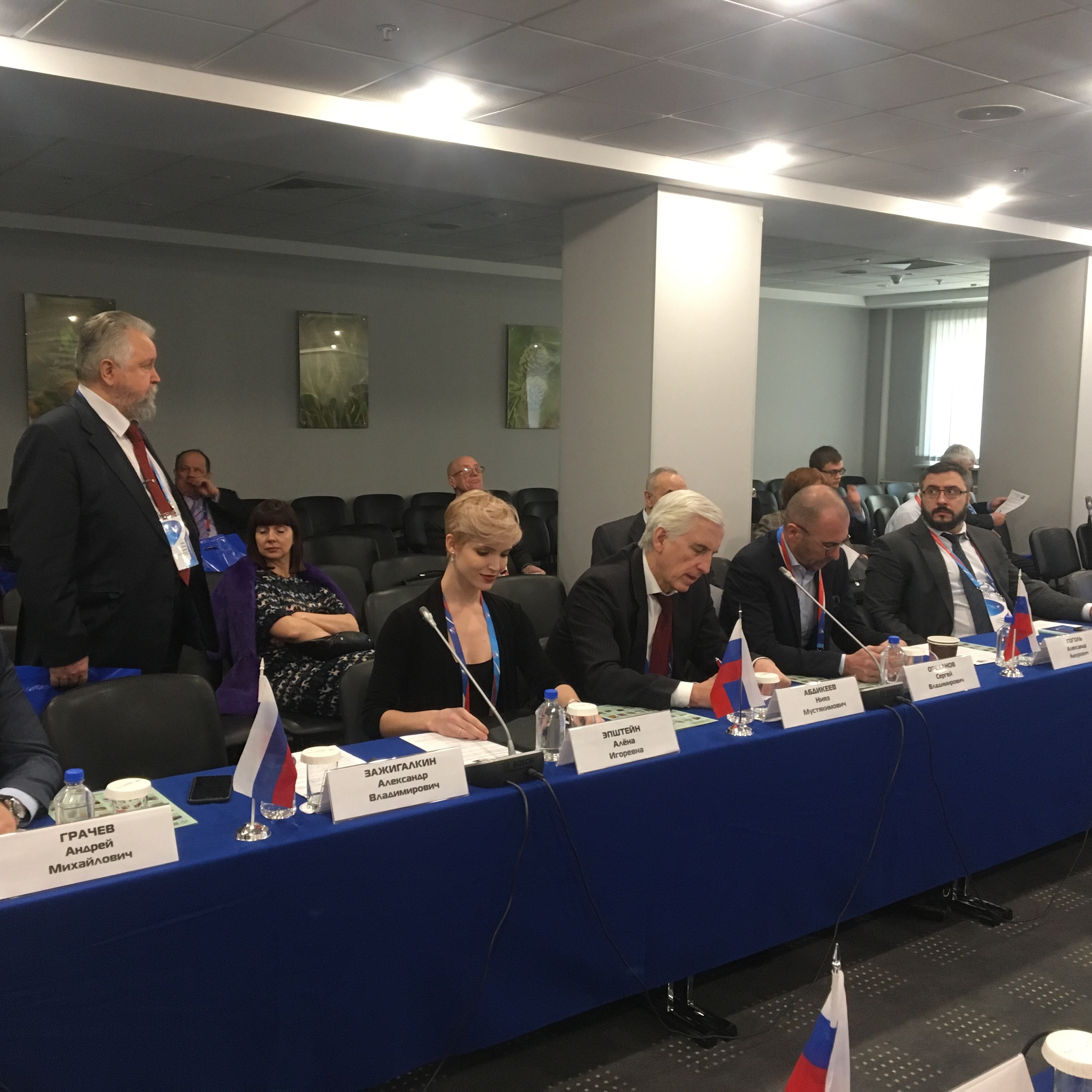 The President of Russian Federation Vladimir Putin, speaking to Federal Assembly, claimed that IT should become one of the leading export economic branches in Russia.
Precisely this topic was discussed at the XI National Congress, where took part presidential adviser of Russian Federation Sergei Glaziev, deputy minister of industry and commerce of Russian Federation Vasiliy Osmakov, director of the Industrial Development Fund Aleksey Komissarov, representatives of social organizations, of business and scientific circles. In the frame of the Congress, many different problems of development of Russian economics were discussed, as well as potential sources of economic growth, possibilities for development of export-import policy and other actual topics.
The representative of RCNTEC made his report about the real benefits of Russian technologies and opportunities that are open for the modern Russian solutions at the world market. Even now our data storage system «Resilient Cloud Storage» shows equal to the world developers in productivity and scalability. Two factor authentication service AUTH.AS for a range of factors even exceeds its foreign analogues.
«In the first place, for successful export we need to create high quality products, meeting today's requirements of the market. There are plenty of intellectual resources in our country, capable of creating such products. Recently we took part in Intergovernmental panel in Indonesia, the country that needs modern monitoring systems of its territory on behalf of different economic branches. Also in the last month we visited the international conference BroadSoft Connections in Texas where our solutions were met with a great interest. We are determined to continue active work in development of export of IT-technologies. The message of the President of Russian Federation Vladimir Putin has confirmed that we are heading I the right direction. National Congress has become our great opportunity to send modern messages and gather support of the country's top officials. We are certain that with extensive support of Russian government the process of export quickly hits stride, that will of course shows up positive on the economics of the country» – announced CEO of RCNTEC Dennis Neshtoon.
Press service of LLC RCNTEC
Marina Kriulina,
RCNTEC PR Specialist,
8 (495) 620-87- 87
8 (915) 410 60 49