Super Mining-PDU from RCNTEC will be presented in the heart of the Russian capital at the Blockchain Conference in the Federation Council!
On June 7, the most advanced PDU RPCM ME, developed specifically for the management of mining farms, will be presented at the Blockchain Conference in the Federation Council.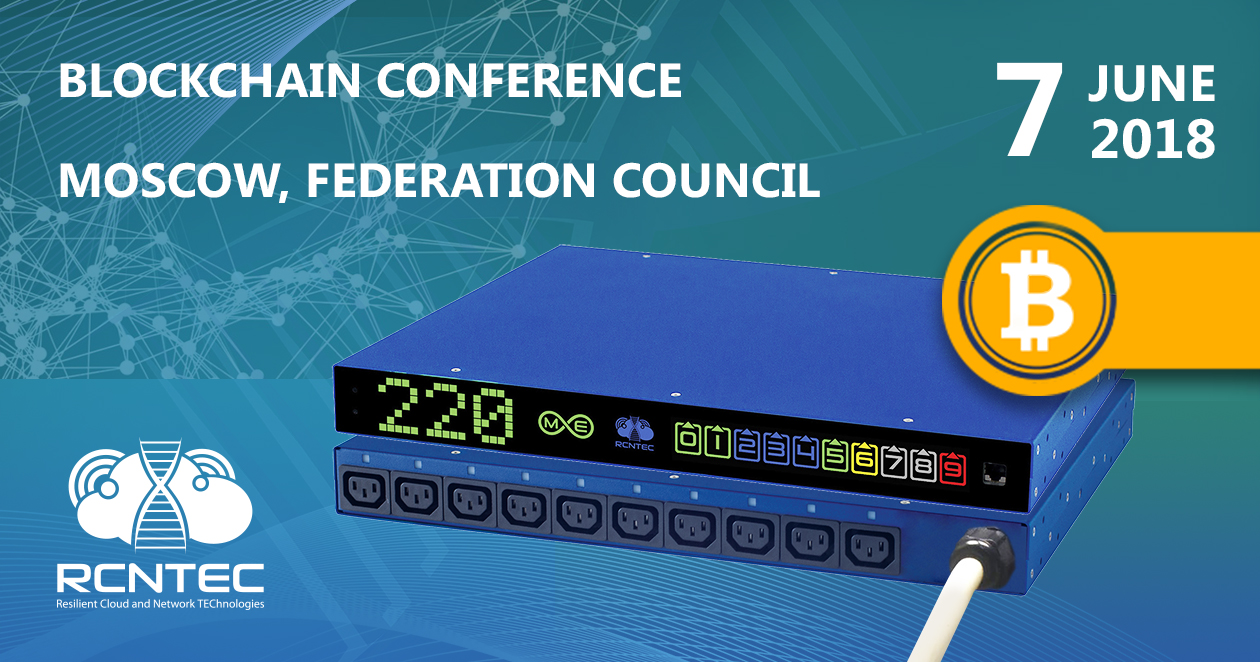 Participation in the event is free, registration is available at http://blockchain-soviet.com.
Contact us for more details!
Our booth number is 15!
Resilient Power Control Module Mining Edition (RPCM ME) - first Smart PDU on the Planet that combines all of the following features:
• Automated BITMAIN power restart if Hashrate goes below specified level;
• Remote Power Management of Individual Outlets (10 outlets);
• Outlet Level Short Circuit Protection;
• Proper Grounding Diagnostics;
• Configurable Electrical Current Consumption Limits for Each Outlet to reduce risks of fires;
• Customizable Activation Sequence and Delay of Outlets to Initiate Service Correctly and Eliminate Inrush Currents;
• Power Meters on Each Individual Outlet;
• Easy integration with any applications and systems via REST API.
We provide 1% discount for subscribers of our social networks and channels! (PROMOCODE: RPCMSOCIAL)
You can buy RPCMs here.
Press Center, RCNTEC
Marina Krylova,
Lead PR Manager,
+7 (495) 009 87 87,
+7 (915) 410 60 49