RPCM Mining Edition will be presented at the main blockchain conference in the MENA Region - Blockchain Conference Abu Dhabi
On December 7th, RCNTEC's experts will present its newest development - the power distribution unit (PDU) specifically for mining professionals RPCM Mining Edition with its electric current level support on a 63A input and total capacity of 15 kilowatts.
This new device helps organize the process of managing electric power on mining farms using ASIC and GPU rigs. It also allows up to 10 devices with a total capacity of 15kW to be connected simultaneously, providing cryptocurrency miners with the capability to turn on/off and reset power for each device remotely.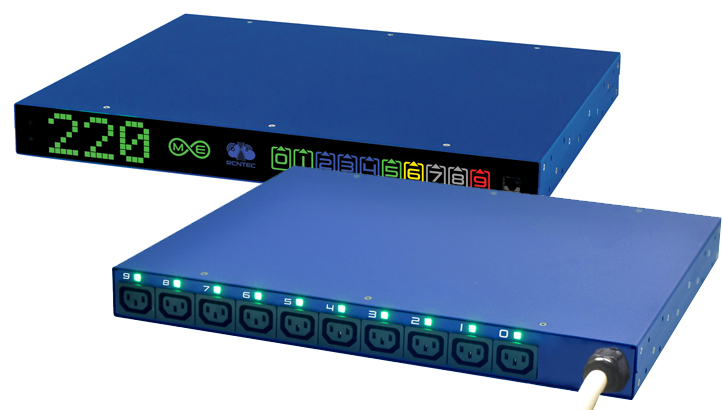 RPCM ME increases safety and reduces risks associated with the high power intensity of connected devices thanks to configurable consumption limits for each outlet. This way RPCM ME protects against fire hazards brought on by heavy loads and overheating on mining farm equipment.
RPCM ME provides protection from short circuits (SC) on each of the 10 outlets. If a SC occurs on one of the connected ASIC, RPCM ME automatically cuts off the power supply only to that device affected by the SC, while the remaining devices continue to mine for cryptocurrency as usual.
If the hash rate goes down, the stalled device connected to RPCM ME is automatically reset, and administrators are informed via Slack or Telegram.
RCNTEC's new development - the power management module RPCM Mining Edition - allows one to not only reduce risks, but also boost the effectiveness of a cryptocurrency mining farm's performance.
So you don't miss your chance to see this device and chat with the company's experts at the Blockchain Conference Abu Dhabi - contact us!
Press Center, RCNTEC
Marina Krylova,
Lead PR Manager,
+7 (495) 009 87 87,
+7 (915) 410 60 49